A tourist has been bitten by a shark off the resort town of Marsa Alam, Egypt.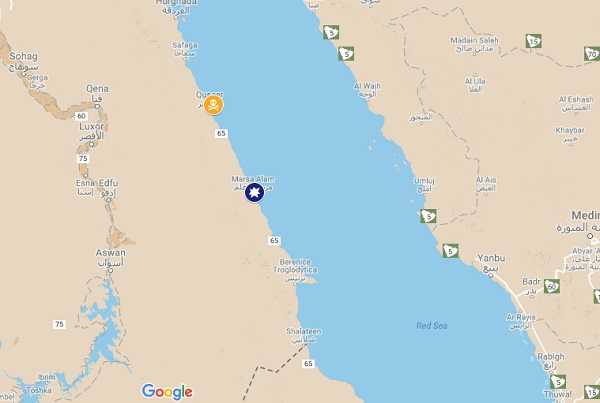 Christine Schachinger, who was visiting from Austria, was snorkeling the morning of August 5 when she was bitten on the right leg.
The 20-year-old was taken to a private hospital in Marsa Alam for surgery and was listed in good condition. She was then transferred by private jet to Austria for further treatment.
There have been unconfirmed reports that some tourists were feeding sharks before the bite occurred.
The Minister of Environment has banned water activities in Marsa Alam pending an investigation.
The Red Sea is a relatively quite area for reported shark attacks bites.
The last fatal shark attack occurred in March of 2015.
A man was snorkeling off Al-Qusair near Coraya Beach, when a shark grabbed his leg.
The shark, thought to be a mako, pulled the man under water and dragged him around 100 yards before severing the man's leg at the knee.
There have been a total of 65* shark attack bites in 2017, 5 of which were fatal*; 30 were reported in the US, with 21 occurring in Florida** and one in Hawaii. Nine occurred in Australia, one of which was fatal and one with no injury. Four unconfirmed worldwide and not included in the total count.
All locations have been marked on the 2017 Shark Attack Bites Tracking Map.
*Two may be scavenge. **One report may have been outside of Florida waters.