The moment a 10-year-old surfer cruises over a great white shark has reportedly been captured on camera.
Chris Hasson was taking photos of his son Eden off Samurai Beach, near Newcastle in New South Wales January 24 when he saw a dark shape in the water.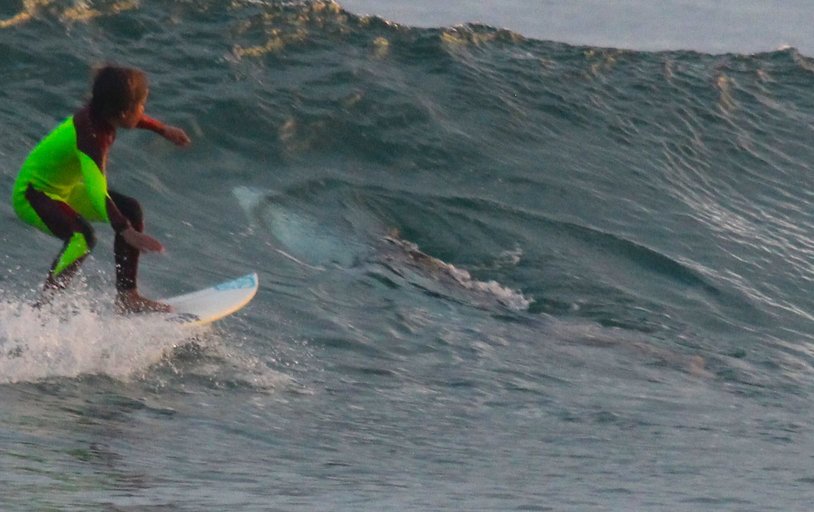 "I see a big dark shape and [was] about to call the small group in and Eden takes off on a left [wave] and smashes it to the beach. Just as he is taking off, I see something out of the corner of my eye," Hasson said on Facebook.
"I keep shooting and after he finishes and starts paddling out, I zoom in on the second photo."
He then realized his 10-year-old son may have just surfed over a shark.
In his post, Hasson said he thinks the shark was a great white, and estimated it to be around 8-feet (2.4m) long.
The real estate agent, who is also a lifelong surfer, called the surfers in and showed them the photo.
"When I took off [on the wave] I thought I saw something, and when I went to do the first snap off the top [of the wave] I hit something and I thought it was seaweed," Eden told the Daily Mail.
"Then when [Dad] called me in, I thought it must be a shark because there was a big school of fish we saw."
Everyone seemed in good spirits.
"Lucky he didn't fall off," Chris Hasson said, adding "this photo is going straight to the pool room. Not every day you get a photo surfing over a big white. Check its mouth. It's rolled over having a good look at his yummy yellow new wetsuit."
Of course,  it might be possible the photo is just a trick of the eyes.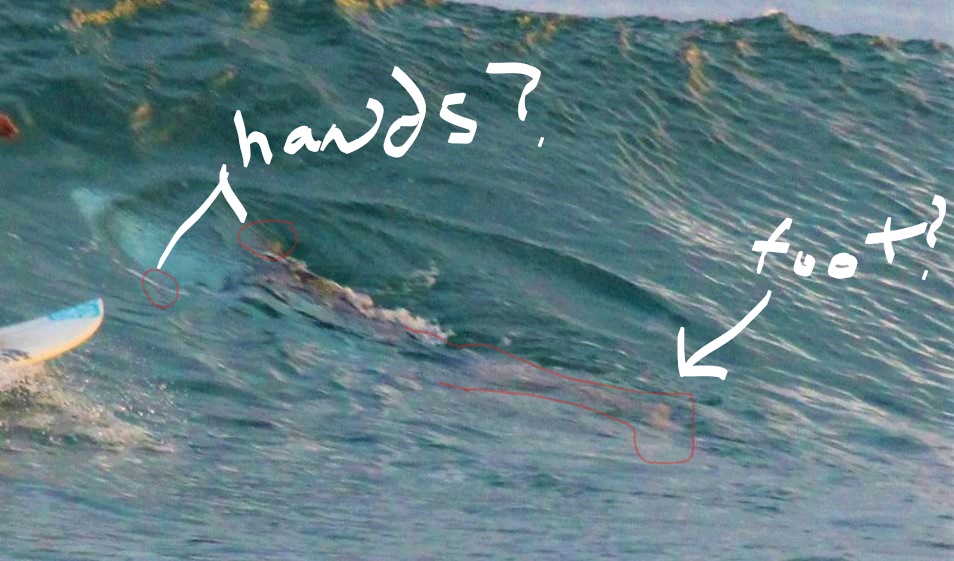 Of course,  it might be possible the photo is just a trick of the eyes.
It has been suggested that another surfer was ducking under the wave to make way for Eden.
There is a surfboard with a painted shark on the bottom that looks very similar to the one shown in the original photo.
If it were another surfer, then it would explain what appears to be a leg and knee in the bottom right of the photo.