A 12-foot tiger shark bit a surfer in Hawaii April 14, at in Kekaha Beach, Kauai.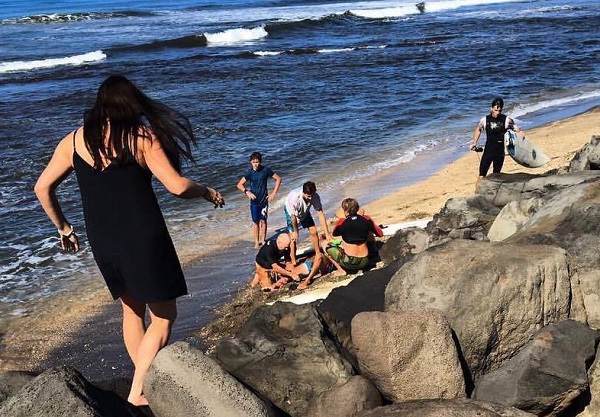 A 28-year-old French surfer, known as Baboo Bourdenx, was around 100 yards (91m) offshore in an area known as Davidson's before 10 a.m. when a tiger shark bit him.
Mac Pigott, who witnessed the incident, said he saw a lot of thrashing around and splashing. Bourdenx was taken to the Wilcox Medical Center in critical condition where part of his right leg was amputated about 12 centimeters below the knee.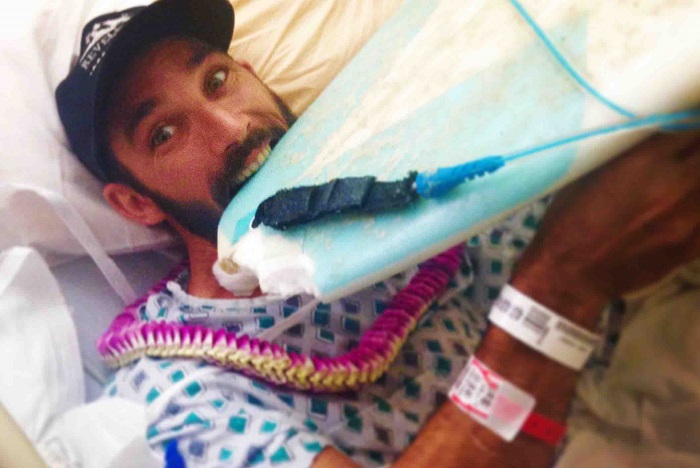 When Pigott visited Bourdenx at the hospital, the surfer said, "I was not as scared as you might think, and it did not hurt that bad immediately. I was just fighting him, pounding his head and looking into his eye. "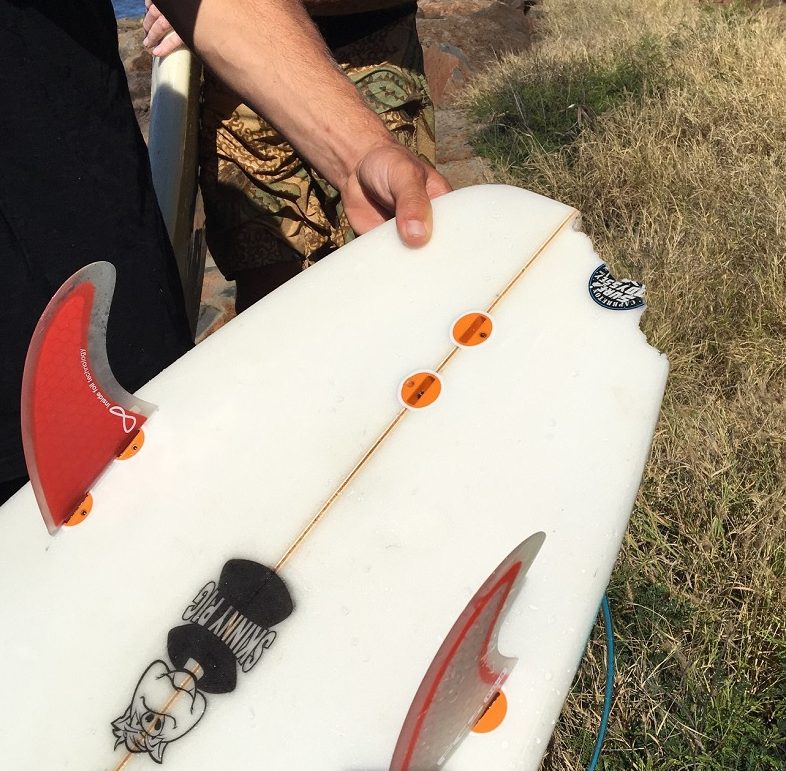 He said the Frenchman credits his surfboard with saving his life, because he was able to hold the board with one hand while hitting the 12-foot (3.6m) shark with his other when the shark attempted to pull him under.
Pigott learned Bourdenx had been a competitive skier before a previous accident, and was now planning to compete in the 2018 Winter Paralympics. He recounted Baboo's positive attitude during his visit with him at the hospital.
A GoFundMe page has been established to help raise funds for Baboo's medical costs, including prosthetics.
Hawaii is home to a large number of tiger sharks, which are known to pup during the month of October. The last reported shark attack bite on the islands occurred on November 14, 2016, when  Barbara Zawacki was bitten on her calf and thigh by a tiger shark while exercising in the water.
There have been a total of 30 shark attack bites in 2017, 3 of which were fatal*; 14 were reported in the US, with 13 occurring in Florida.  Seven occurred in Australia, one of which was fatal.
All locations have been marked on the 2017 shark attack bites tracking map.
*One fatal may be scavenge.