A massive tiger shark has been tagged of Hilton Head South Carolina.  The 12 ft female was caught by Bryan Frazier of the South Carolina DNR on charter boat Outcast which was captained by Chip Michalove.  She was named Chessie after the Chechessee River and was fitted with an OCEARCH tracking tag.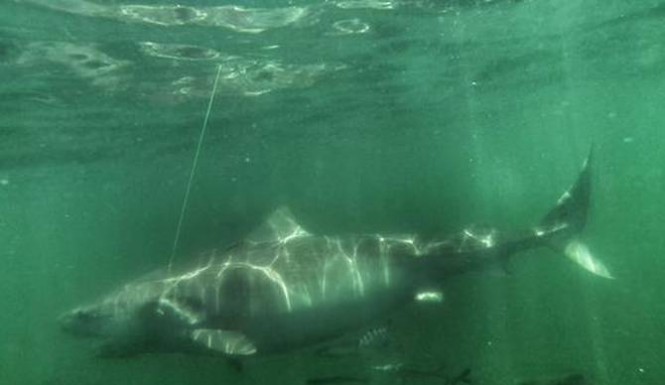 Chessie weighs in at a massive 1,200 lbs. keep in mind, an average tiger weighs in at around 300 to 500 pounds, so this shark is the largest tagged on the East Coast.  Michalove said "Her head is as big as a great white's head".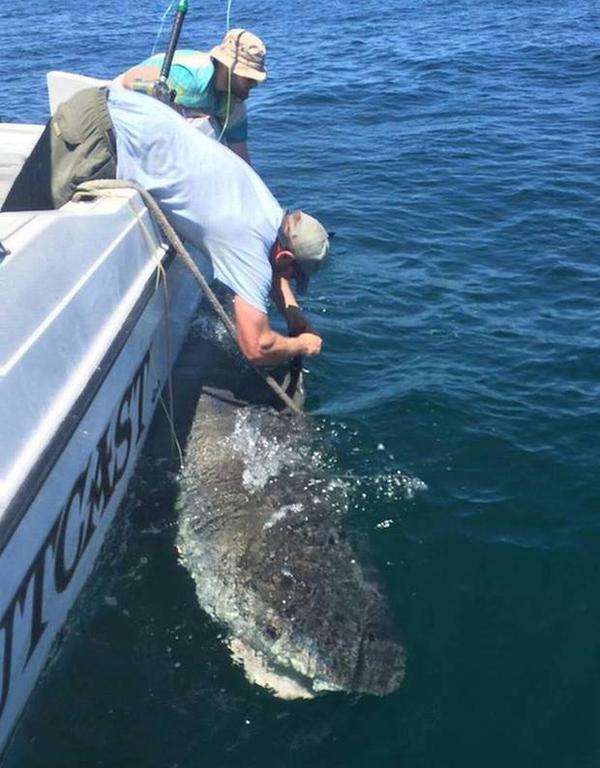 Since she was tagged on May 18, the data on her movements has already started being mapped.  Every time the tag breaks the water's surface, a ping is marked on the OCEARCH tracking map.  It appears she has a territory she likes, centering just south of Charleston near Kiawah Island. Although she has ventured out into deep waters.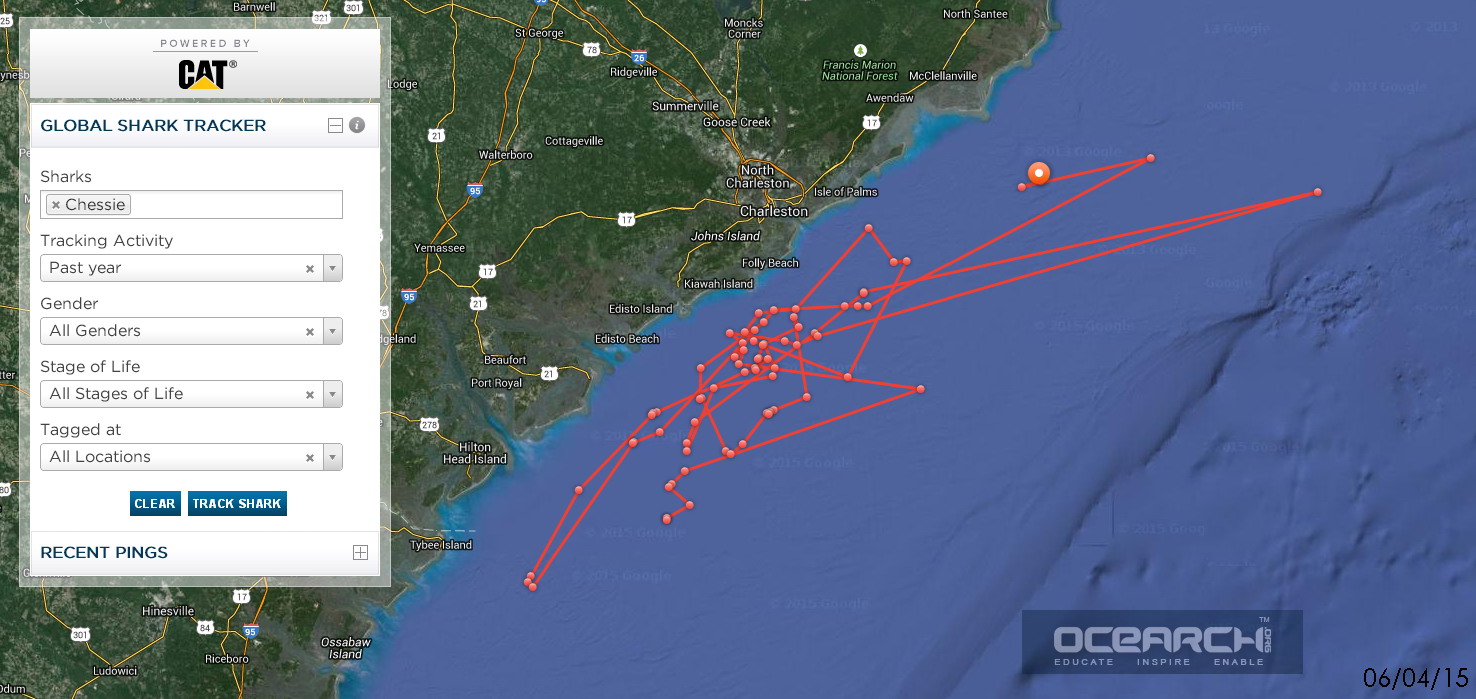 Where will she go? Find out by tracking some sharks with OCEARCH.