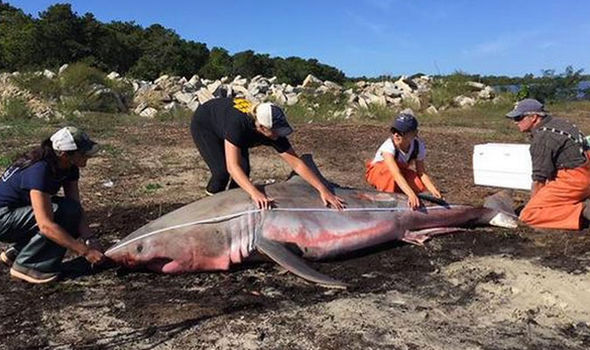 A 12-foot dead great white shark was found on a beach in Cape Cod on Saturday.
It is unknown if the male shark died in the water and then washed onshore or if it died after beaching itself.
The Atlantic White Shark Conservancy assisted Dr. Greg Skomal with a necopsy, which unfortunately, did not reveal the cause of death.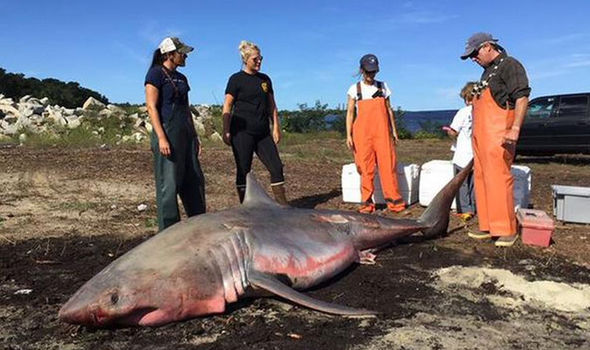 This is the third white shark found on the beach this year.
Beach goers attempted to save another white shark earlier this month.
Sadly, the shark had been out of the water for too long and perished sometime during the ordeal.
However, in July a juvenile 7-foot shark survived its beaching and was tagged by the White Shark Conservancy.
You can find more information about the AWSC on their Facebook page https://www.facebook.com/atlanticwhiteshark