Updated June 4, 2019
A 17-year-old girl lost her leg to a shark attack near Atlantic Beach, North Carolina.

Paige Winter and her family were enjoying the day at Fort Macon State Park June 2. Around noon she was about 30 yards offshore in thigh-high murky water when a shark grabbed her left leg.
At first she thought it was a family member playing a joke by pulling her leg. Then she looked around and realized no one was around her. She reached down and felt the shark and tried to pry the sharks jaws apart with her hands.
In her attempt to fight off the shark, she was severely injured on her hands, leg and pelvic region. Her firefighter father came to her aid as he dove into a "pink spot" in the water and found page beneath the surface.
He pulled Paige to the surface along with the shark that was still attached to her leg. He began punching the shark as hard as he could.
A witness, who saw the scene unfold, estimated the shark measured around 8-feet long from tip of tail to the dorsal fin.
Two people assisted Winter out of the water as her exhausted father crawled up the beach.
Atlantic Beach EMS arrived at 12:19 p.m. to begin treating the injured girl. Paramedics transported her to a waiting East Care Helicopter at Carteret Health Care where she was flown to Vidant Medical Center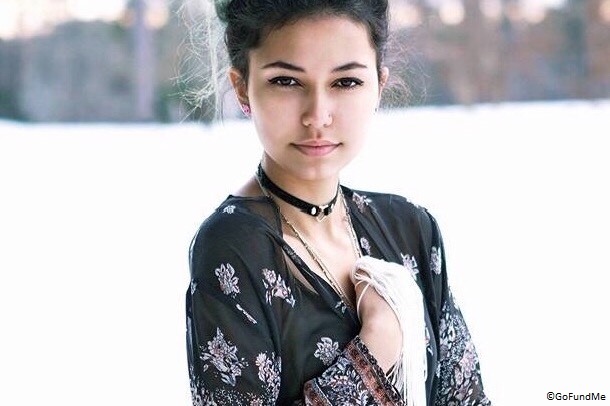 According to a GoFundMe page set up for Winter, she was severely injured and doctors amputated her left leg above the knee. She has made it through surgery but is still a little groggy. Overall, she is in good spirits and cracking jokes.
"She is in good condition and receiving excellent care," according to a press release from Vidant Medical Center. "Her family expresses their appreciation for the first responders, the individuals on the beach who helped and her heroic father who saved her life.
"Despite this unfortunate circumstance, Paige is an unwavering advocate for the marine life and the animals who live in the water. She wishes for people to continue to respect sharks in their environment and their safety."
Two sharks were spotted in the area after the attack and the species involved is confirmed as a bull shark.
The area was the site of another shark encounter in 2018.
An unidentified 14-year-old surfer was bitten off Atlantic Beach, Oceanana Pier Two, in front of the Dunes Club before 1 p.m. August 19.
The teen was bitten once and had multiple non-life-threatening injures and was able to paddle back to shore.
At the time red flags were flying and people were fishing off the pier.
As of June 3, 2019, there have been a total of 33 shark attack bites (30 with injury, 8 of which are considered provoked*) publicly reported and verified in 2019.
All locations have been marked on the 2019 Shark Attack Map.
Four fatal**; 17 were reported in the U.S (including one fatal), with 7 occurring in Florida (3 provoked),  7 in Hawaii (1 provoked,1 fatal) and 2 in California (1 no injury). Seven have been reported in Australia, zero fatal. Four unconfirmed bites, worldwide, not included in the total count.
*Provoked defined as spearfishing, feeding sharks, fishing, etc. (listed with green marker).
**not including one possible scavenge