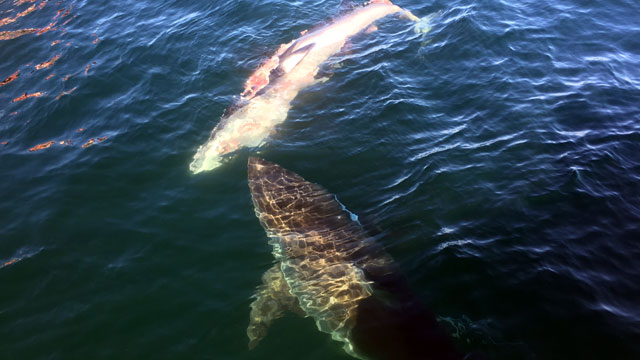 An 18ft great white shark has been filmed off the Beaufort inlet along the coast of North Carolina.
Members from the Fort Macon Coast Guard station were patrolling eight miles south of the inlet when they spotted the great white feeding on a dead minke whale.

Jeremy Ronzio was able to film the interaction and estimated the whale to be around 12-14 feet.
Earlier this year, another great white shark was caught and tagged off the coast of South Carolina.