A tiger shark killed by boat? According to Dave Kamp it happened in the Florida Keys.
Mr. Kamp was fishing for Bait January 14, off a reef between Seven Mile Bridge and Bahia Honda, when his boat hit something big in the water.
 "It was quite a bang. We thought we had hit a shark because of the blood in the water but we had no idea. We were going about 25 knots when we hit this thing. It damaged the engine and we limped back home on one engine." he told Keysinfonet.
After returning to the docks, he loaded the boat onto a lift to look for damage.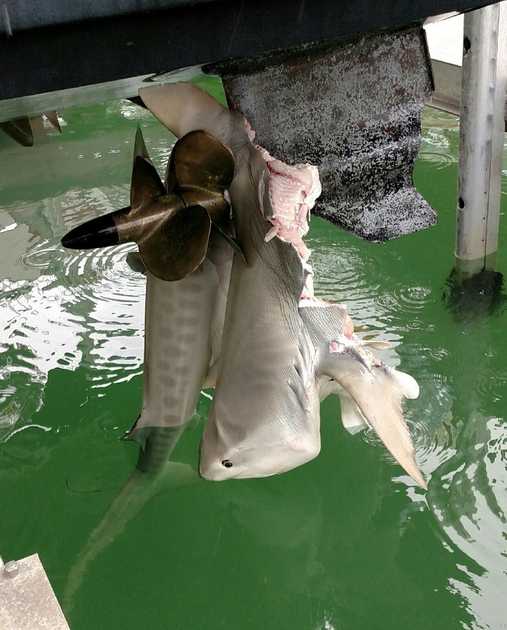 That's when he discovered the carcass of a tiger shark folded over the propeller shaft of his boat.
He estimated the weight of the tiger shark to be around 350 pounds (159kg).
The impact of hitting the shark caused significant damage to the boat, which Mr. Kamp had just purchased last year.
"We didn't see it before we hit it. We would have certainly done everything to avoid him if we could." he said.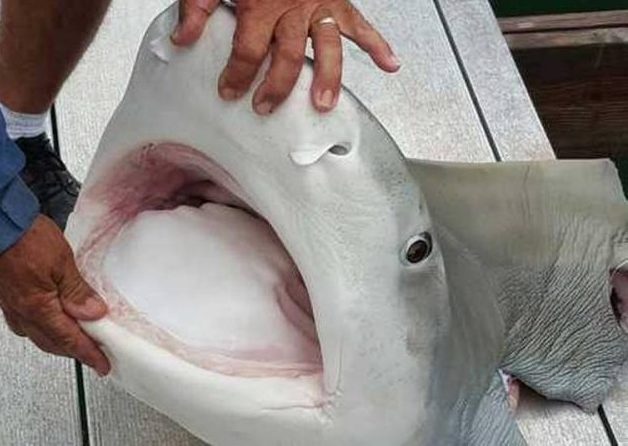 Hitting anything in the water at speed could cause major damage to a vessel and could be extremely expensive.
There have been some question as to why the shark wasn't completely destroyed.
Marine biologist Dr. Alistair Dove of the Georgia Aquarium ascertained that Mr. Kamp's boat has forward facing engines.
With forward facing engines the propellers are pointed toward the bow of the boat, unlike traditional props which have a gear housing in front of the propeller.
The shark was hit head on and cut by the propellers until it came to rest around the propeller shaft.