Trevor Carter was rowing the Nerang River in Australia January 30 at 5 a.m. when he felt something hit his boat.
He stopped to see what he had hit and in a few seconds later a second "big bang" occurred.
"That's when I freaked out," the 57-year-old told Gold Coast Bulletin.
"I've been rowing for more than 15 years so I know what it's like to hit a floating Esky or chair but this was different.
"The whole boat shook."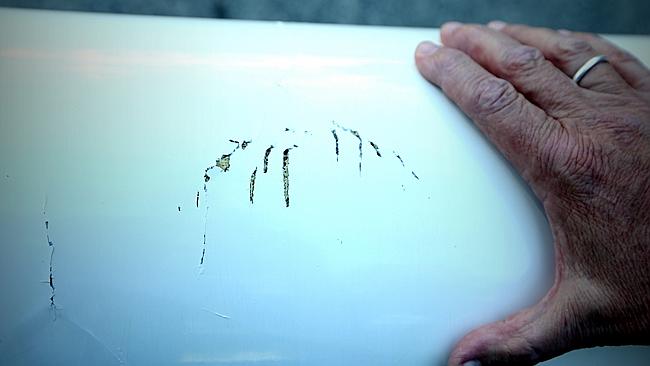 He quickly paddled back to shore saying "You've got to remember, it's dark and I knew there was something with malicious intent in the water."
"I wasn't going to wait around for an introduction, I was off."
After pulling his boat out of the water he noticed teeth marks in the hull.
Dr. Jonathan Werry, shark expert at Griffith University, examined the bite marks and assessed they appeared to be from a 4-foot long juvenile bull shark.
The location has been marked on the 2015 Shark attack map as an interaction.