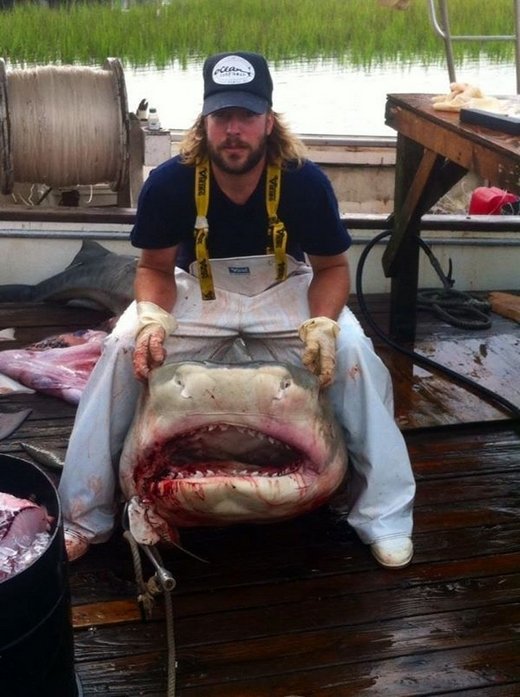 An 800lbs 13 ft tiger shark was caught off the coast of South Carolina.
Commercial anglers Joe Morris and Mike Huff of Seasonal Seafood caught the shark on Saturday one mile off Folly Beach.
According to The Post and Courier the duo caught a 400- to 500-pound shark earlier in the night and on Monday landed an 11 foot lon 700lbs shark.
Huff said "The big one, though, had to be gutted before it could be pulled aboard and took five people to get it on the dock. She was huge."
The meat form the sharks were sold to wholesale outlets and seafood stores.
Thankfully the tiger sharks do not appear to be any that were tagged by OCEARCH.