An aquarium diver was bitten by a shark May 15.
The volunteer diver was doing maintenance at the Point Defiance Zoo & Aquarium around 9:30 a.m. when he was bitten on the finger by a sandbar shark.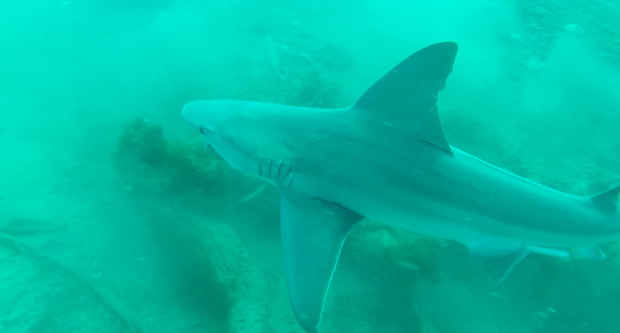 He was taken to the Tacoma General Hospital in unknown condition.
According to The News Tribune, the zoo has canceled all open water dives in the tank until the situation can be reviewed by a dive board.
At the time of the incident, the man was in the water with a safety officer who said the 4-foot shark was acting normally.
This is not the first incident of 2017 involving an aquarium worker being bitten by a shark.  The Xiaoxiang Morning News reports an underwater performer had a negative interaction with a shark.
A woman, who was performing in a mermaid outfit May 13 at the Hunan Martyrs Park Ocean World, was charged by an approximately 2-foot lemon shark.  The underwater ballet show was canceled until the shark could be sold.
In 2012, video of an aquarium diver sustaining a serious injury to his arm was posted online.  The worker was attempting to administer drugs to a pregnant grey nurse shark in South Africa, when the shark turned and bit the divers arm.
There have been a total of 43* shark attack bites in 2017, 5 of which were fatal*; 19 were reported in the US, with 14 occurring in Florida and one in Hawaii. Eight occurred in Australia, one of which was fatal.
All locations have been marked on the 2017 Shark Attack Bites Tracking Map.
*Two may be scavenge