A swimmer was killed in a shark attack in Western Australia, while in New Zealand, a surfer's hand is healing after being bitten by a shark.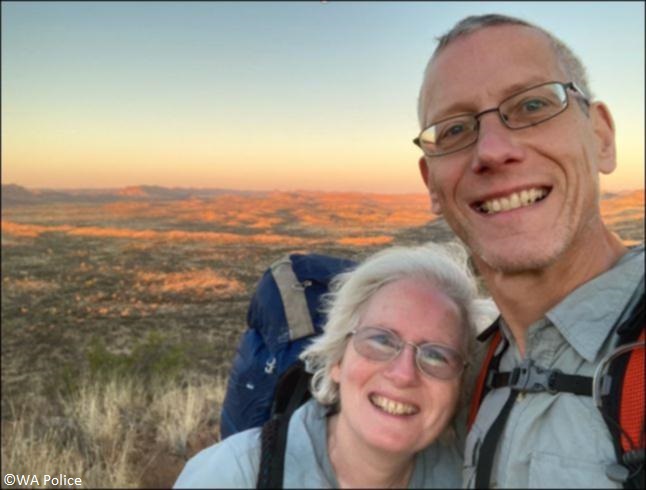 Paul Millachip, 57, was beginning his half-mile swim at Port Beach on November 6 in North Fremantle, Western Australia, while his wife and adult children were on the beach.
Around 10 a.m. Millachip was attacked by a large shark. Four teens who were mere yards away from Millachip in a small dingy witnessed the attack
"They vividly saw what was going on in the water . . . a person being attacked by a shark,'" WA Police Senior Sergeant Troy Douglas said.
Another witness reported seeing Millachip struggling before being drug underwater and the shark separating the body into two pieces and consuming one piece as the dingy approached to help.
Not only did the teens immediately alert Emergency Services, but they also quickly warned others to leave the water. Several surfers scurried onto the rocks and reported seeing a massive shark in the water.
Multiple police and Sea Rescue boats were dispatched to the area to search for Millachip. Unfortunately, only a pair of swim googles were found. The googles, which have been swabbed for DNA, are thought to be Millachip's.
"It must have been an absolutely terrifying experience for them [the teens], so my heart goes out to them," said Millachip's wife of 35 years at a press conference.
She declined to be identified by her name and recognized the teen boys who warned others. "I thank them for what they did. Amazing. They could potentially have saved other lives," she said.
Mrs. Millichap also thanked friends for the support since her and her husband's families are in the United Kingdom and may not be able to travel to Australia.
"And finally, rest in peace Paul," she said. "He died doing what he enjoyed doing the most, which was exercising."
While a white shark is suspected to have initially caused the fatal injuries, there also were several reports of a tiger shark in the area at the time of the incident.
Two other fatal shark attacks occurred near the area in 2016.
Ben Gerring, 29, lost his leg to a shark May 31 at Falcon Beach. The remote area was difficult for first responders to find and Gerring passed away in part to blood loss. In response to the incident markers were placed along the coast to help those in need relate their positions to emergency personnel.
Also in 2016, Doreen Collyer, 60, was scuba diving about a half mile off the northern Perth suburb of Mindarie June 4, when she was bitten by a shark. The shark, identified as longer than an 18-foot boat, fatally injured Collyer who was recovered by her diving partner.
In New Zealand, a surfer was bitten on the hand by a shark.
Tai Juneau, 26, had been in waters near State Highway 45 for about an hour November 2, when they spotted something in the water.
Although he grew up in New Plymouth, he has been living in the United States and had returned to New Zealand for a three-month holiday.
He had been treading waves and paddling back after catching a wave when he felt something hit his hand. When he lifted his hand fingers of his right hand had severe lacerations. At the same time, he felt something tugging on his leg rope.
He was reminded when a shark got stuck in surfer Mick Fanning's leg rope, and quickly jumped off the board and into the water. Juneau started kicking his legs and ended up hitting something blubbery.
After he saw the shark, thought to be a broadnose sevengill, swim off, he got back on his board and warned other surfers. Ten seconds later he caught a good wave and was back on the beach.
Surgeons are planning to reattach the torn tendons, and they expect it will take him several months to recover.
Earlier this year, a woman was killed by a shark in New Zealand.
Kaelah Marlow, 19, was swimming with friends off Waihi Beach in Western Bay of Plenty January 7 around 5 p.m. when she was pulled out by a rip current.
Rescue boats were launched but were slowed due to rough conditions. Marlow was screaming in the water for around 10 minutes before rescuers reached her. Unfortunately, she died after being severely wounded with shark bites to at least one leg.
All locations have been marked on the 2021 Shark Attack Map.