Australia has a new tool to spot sharks in its waters.
The shark spotting drone is made to military specifications and can supposedly detect sharks better than the human eye.

The 55lb.(25kg.) drone has been dubbed the 'Little Ripper Lifesaver' and will patrol the beaches in search of sharks and swimmers who may be in trouble.
Eddie Bennet, CEO of the Little Ripper Lifesaver told euronews "It's got something that inflates automatically and two or three people can hold on to that, it's strong enough for that."
The unit also has high intensity lighting and carries a distress beacon and an electromagnetic shark deterrent device.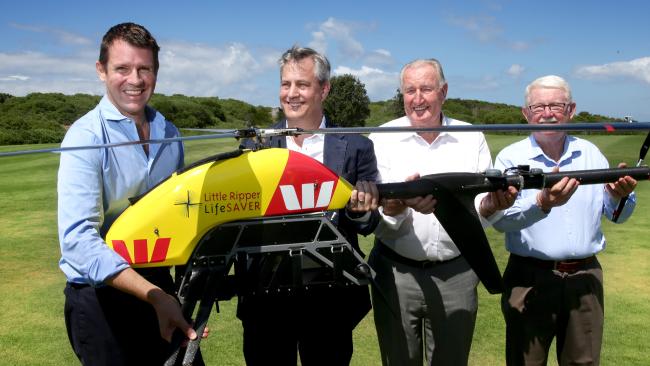 Mr. Bennet said "it's got everything you need to give you that extra little bit of help until someone comes along to rescue you. I'm really confident that we can deliver a great product here because we've got the technology, we've got the people and we've got the support."
Tony Haven, President of Surf Lifesaving New South Wales, said "If proven it'll be terrific to be able to help us spot sharks, (but also) distressed swimmers and sailors that are lost off vessels. There's so much potential."
Mr. Bennet and his team are working on approval to use the drones to assist in search and rescue missions in rugged terrain.
The use of the unit is part of the Government's overall $16 million NSW Shark Management Strategy to prevent negative shark human interactions.
In addition, they have begun trials of Eco Barrier 'shark nets' and the use of a shark smart app and website.
They are also trying an in-water sonar device called 'Clever Buoy' which uses sonar technology to detect shark sized objects in the water.
Once an object is detected it sends a notification to monitors who can then report a possible threat.