A bodyboarder was killed in a shark attack at Reunion Island February 21 after the area waters of Saint-Andre were closed at 9:30 a.m. to Indian Ocean goers.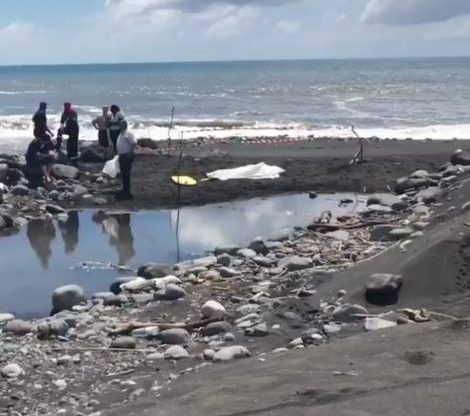 The man, identified as Alexandre Naussac, was bitten on his thigh while boarding with a group in the shallow murky water.  His femoral artery was severed, and he lost a substantial amount of blood.
A rescue helicopter was dispatched to the scene, but Naussac expired before being pulled from the water.
The 26-year-old was said to have been a shark lookout for an island surfing league.
In a tragic set of circumstances, he and others may have been unaware the area had been closed because the signs warning the area was prohibited were destroyed sometime during the weekend.
However, some fisherman on the scene reported the group had been informed the area was closed.
XX tcybtchw tegxwxssedrx pic.twitter.com/4D2j3JndNi

— pardonraymond (@richard80295342) February 21, 2017
"The dangers of the site were indicated by signs prohibiting swimming and water activities, but they were sawn off over the weekend," Marie-Lise Chane, deputy mayor of Saint-Andre, said.
Sharks are known to be attracted to the beach which is located at the mouth of a river. In particular bull sharks can survive in both fresh and salt water and are known to feed near the mouth of a river.
Mayor Jean-Paul Virapoullé responded to the incident, He said the region will no longer participate in financing the local marine park until some shark measures are put in place. The region may have to choose between human or shark lives, he explained.
Reunion Island, located east of Madagascar,  has a risk management system in place, and once a shark bite is reported, fisherman are sent to the area of the attack and began fishing for sharks.
The island has had several severe shark attack bites.
In August of 2016 a 21-year-old lost his arm and foot to a shark while surfing off Boucan Canot.
Reunion Island was also the site of two fatal shark attacks in 2015.
Talon Bishop was swimming off l'Etang Salé beach, which was also closed to swimmers, February 14 when she was bitten on the leg.  The shark tried to drag her under the water, but she was able to fight it off.   She died of cardiac arrest at the hospital.
In April of 2015, surfing prodigy Elio Canestri was killed during a shark attack while surfing in an area that was also closed to swimmers.
There have been a total of 13 shark attack bites in 2017, one was fatal; 4 were reported in the US, all of which occurred in Florida.  Four were reported in Australia, none of which were fatal. One with no injury and zero suspected attack bite.
All locations have been marked on the 2017 shark attack bites tracking map.