Lucas Vertullo, a 10 or 11-year-old boy was bitten by a shark at Cocoa Beach Florida on Sunday.
He was apparently bitten twice in waist-deep water at Lori Wilson Park.
He received serious injuries to his right calf and was air lifted to Arnold Palmer Hospital for Children in Orlando.
Stephanie Yelenosky told wftv.com "My daughter and I were way out on a surfboard and two big waves came in. On the second big wave, we saw what looked to be a juvenile bull shark." "About 15 seconds later we saw a group of people in knee-high water and we heard screaming, so we knew that the shark probably had gotten confused or scared and took a bite at somebody."
Mr. Vertullo parents released the statement below on behalf of their son:
"We are so humbled by the thoughts and prayers everyone is offering for Lucas and our family. Lucas is recovering from his injuries and is in good spirit. "We are deeply thankful for the wonderful care and attention our son has received from Brevard County Ocean Rescue, Brevard County Fire Rescue, the emergency department and critical care team at Arnold Palmer Hospital, and our friends and family. We wish to maintain our privacy during this difficult time as our focus at the moment is to ensure Lucas continues to improve.
Thank you,
Mike and Heather Vertullo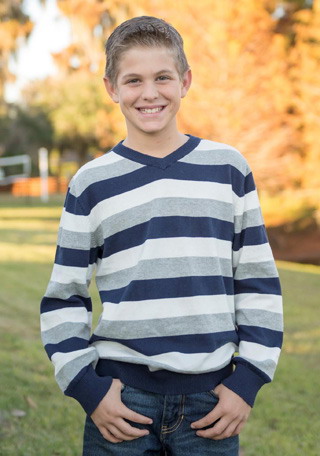 Please continue to keep Lucas and his family in your thoughts and prayers.
This is the thirty-first shark bite attack of 2015, six of which were fatal and two of which were out of water (normally fisherman bitten by their catch).*
From what I understand this is the third bite along the coast.  On 05/07/15 a body surfer was bitten, 05/24/15 a girl wading and 05/29/15 a  swimmer was bitten.
All the locations are marked on the 2015 shark attack bites tracking map.
 *The information is based on reported shark bites attacks TS is aware of.  It is possible the number could be higher as the incidents are not reported or have been slow to reach the US.
**************************************************************************************************'
Article updated 06/09/15.
On a personal note, this series of bites may sound scary, but you are more likely to be injured on the way to the beach than when you step into the water.  More people are killed by mosquitoes each year than by sharks.  In reality dogs bite more people than sharks.  Most bites are due to a miss-identification by the shark, and in most cases are easily treated.  Not every shark bite is the same and the injury can differ due to the type of shark, location of the wound and other variables.
We should respect the ocean and not fear it.  Here are some suggestions to help beach goers avoid shark related incidents.