A bull shark bite has been reported near Coral Bay, Western Australia.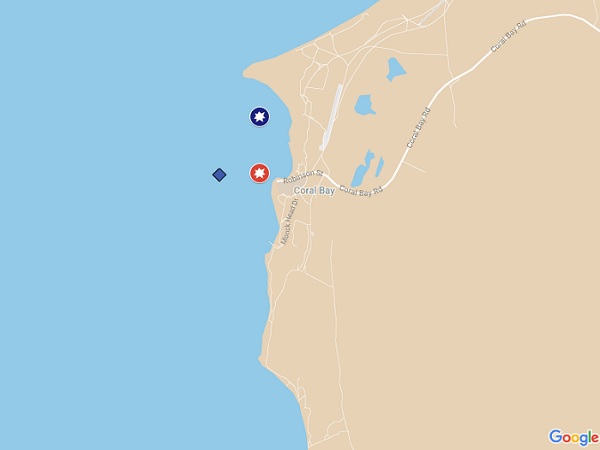 A woman was snorkeling around 10 a.m. February 26 when she was bitten on the hand by a 5-foot (1.5m) bull shark. She was approximately 66 feet (20m) offshore of Point Maud when she was bitten.
The unidentified woman was able to swim back to shore where she received first aid at a nurse's station before being transported for secondary care, which reportedly included stitches.
The shark bite was reported February 27, and Fisheries officers are investigating the incident. A shark warning has been issued for Point Maud, and Fisheries officers have urged ocean users to take caution while in the water there.
The area will be monitored by officers from Department of Parks and Wildlife and the Department of Fisheries.
In July of 2017 Tim Van Beelen was spearfishing near Coral Bay when a hungry shark swooped in to snatch his catch.  The shark had to be kicked away as it investigated Van Beelen who was not injured.
In June of 2016 Brad Vale was also spearfishing off Coral Bay when a shark bit his leg. Thankfully, the shark did not bite through Vale's wetsuit and he came away unscathed.
Shark attack bites on spearfisherman are normally considered provoked as speared fish act as an attractant.
There have been a total of 14 shark attack bites in 2017, one of which was fatal; 4 were reported in the US, all of which occurred in Florida.  Five have been reported in Australia including one with no injury. None have been fatal.  Four were reported in Queensland and one in Western Australia.
All locations have been marked on the 2017 shark attack bites tracking map.