Updated April 2, 2019
A 75-year-old man was canoeing with friends when a shark attacked his canoe, knocked him in the water and had to be fended off.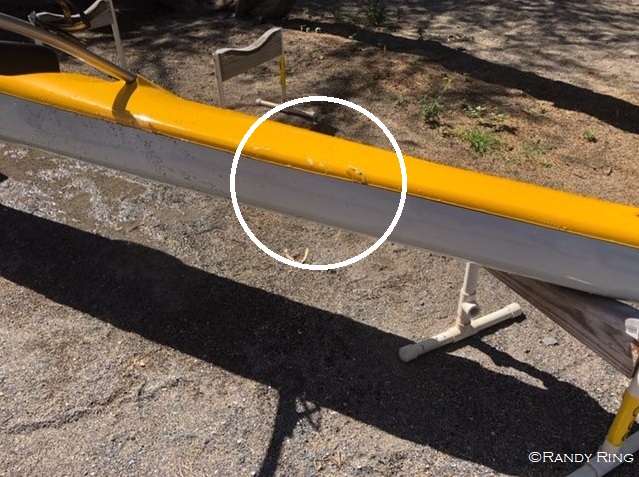 Michael Bernstone, a member of the Waikoloa Canoe Club, was approximately a half-mile (804m) out between Anaehoomalu Bay and Kiholo Bay March 26 when a shark attacked his canoe and knocked him into the water.
Around 10 a.m. he felt a bump on the back of his boat and turned to see a shark's fin circling him in the water.
Bernstone's paddling partners were too far away to offer immediate assistance. For the moment he was alone with the shark he estimated to be 12-feet long.
"He comes back to my canoe and latches onto the back end of it. He's not about to let go," the 74-year-old told West Hawaii Today. "So, I turn around and start beating him with my paddle."
After he beat off the shark, it returned a third time and hit the canoe with such force it knocked Bernstone in the water.
Three minutes after the first attack, Bernstone was sitting on top of his overturned vessel and waiting for a fourth charge.
After waiting for a bit, he felt confident enough to enter the water and righted his canoe only to realize he had been injured.
"I looked down into the footwell and I saw it was all bloody and full of red water. It doesn't look like a shark bite," Bernstone said of the cut to his calf. "It looks more like a knife wound. I think he either hit me with his fin or brushed up against me or something, but there are no puncture wounds."
Bernstone and his group paddled back to shore where a fellow paddler, who was a doctor, provided assistance.
After assessing the reported six-inch laceration on the man's leg, the doctor drove the patient to the North Hawaii Community Hospital, where he received more than 12 stitches.
He is thankful the injury was not worse and the incident will not keep him out of the water.
"I got to get my canoe fixed," he said. "But I'll be back."
Department of Land and Natural Resources Division of Aquatic Resources (DAR) dispatched a helicopter to the area but could not spot a shark. A second trip was scheduled March 27 to ensure a shark had not moved into more populated areas.
The normal DAR shark attack plan consists of closing beaches for 24 hours after a shark interaction. However, the location of this incident is not heavily used as it requires a two-mile hike to the shore line.
This is the third shark attack reported in Hawaii this year.
A tiger shark grabbed a surfer's leg in Hanalei Bay, Kauai island Feb 4. Thankfully, a few young fishermen in a boat spotted the incident and rushed to the surfer's aid.
While shark attacks are rare, a long-distance swimmer had an extremely rare encounter while crossing the Kaiwi Channel. Eric Schall was bitten by a cookiecutter shark March 18. The shark excised a large chunk of flesh from the 58-year-old's abdomen, forcing an end to the channel crossing swim.
There have been a total of 17 shark attack bites (15 with injury, 3 of which are considered provoked*) publicly reported and verified in 2019.
All locations have been marked on the 2019 Shark Attack Map.
One fatal**; seven were reported in the U.S (including zero fatal), with 3 occurring in Florida and 3 in Hawaii. Five have been reported in Australia, zero fatal. Four unconfirmed bites, worldwide, not included in the total count.