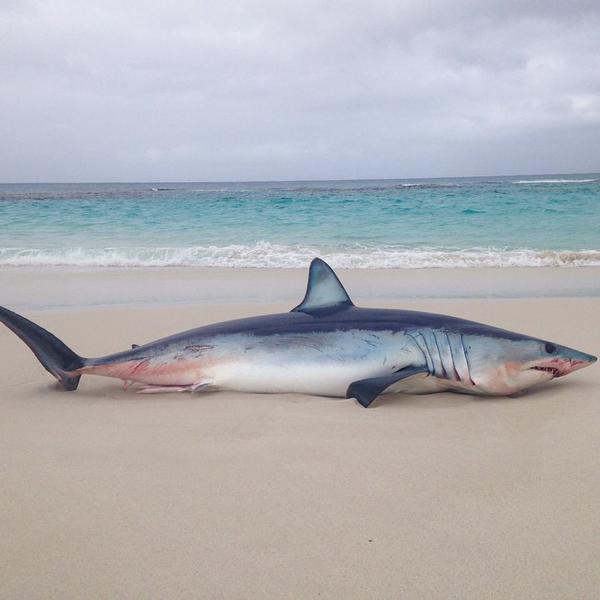 A dead mako shark was found on a beach in Bremer Bay, Australia.
The nearly 7-foot shark looked healthy and did not have any serious visible wounds.
It may be possible it was caught in fishing net, and then thrown overboard as by-catch.
Earlier this week a great white shark was found beached in Cape Cod.