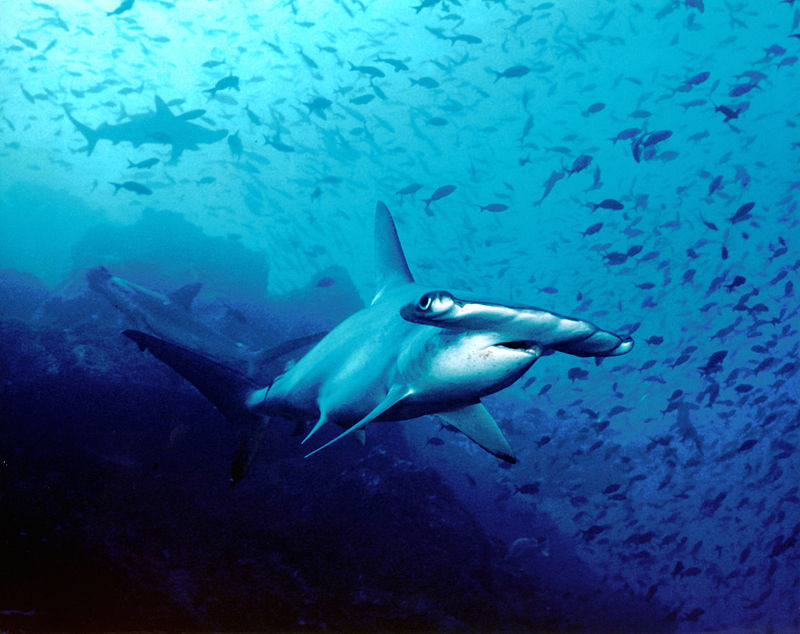 A scuba dive was bitten on the hand by a hammerhead shark on Monday.
The unnamed man was around 100 miles off the coast of San Diego California when he entered the water around 8am.
The shark swam up and bit the divers right hand.
After exiting the water, basic first aid was given and the Coast Guard air lifted the 58-year-old victim to a UCSD Medical Center in Hillcrest and is in stable condition.
This is the sixty-second shark attack bite of 2015, seven of which were fatal.
Click to view all the locations on the 2015 shark attack bites tracking map.