Diver killed by shark off the coast of Perth, Australia.
Doreen Collyer was diving 1km off the northern Perth suburb of Mindarie when she was bitten by a shark. The 60-year-old was diving between One and Three-Mile Reefs on Sunday before noon when the incident occurred.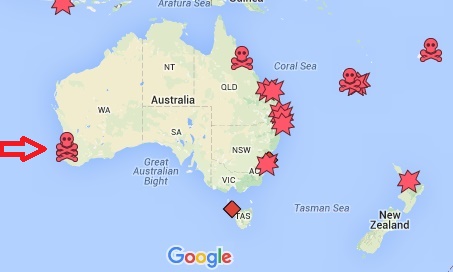 Her dive buddy, a 43-year-old man, felt something go past him and turned around to look. Although he did not see the shark, he decided it would best to surface. Upon surfacing he noticed a commotion in the water.
Three men heading out to fish, saw the shark and helped the man onto their boat. According to Western Australia police inspector Danny Mulligan at that time "it was noticed that the lady had suffered some severe and fatal injuries."
The man was then transferred to his own boat. The fishermen then positioned themselves between the shark and the mans boat, while he pulled in his injured diving partner.
The fisherman said the shark was longer than their 18 ft (5.5m) boat.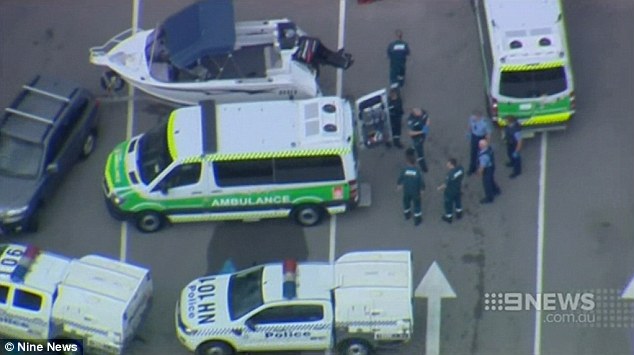 The British grandmother was taken to the boat ramp in Mindarie. St John Ambulance personnel arrived on scene, along with police and declared her deceased.
Mindarie beaches were closed after the incident. The Director General of the Department of Fisheries has issued an order to deploy drum lines in the vicinity of the incident.
Surf Life Saving Western Australia tweeted a report of a public sighting of a 15ft (4.5m) shark in Mindarie shortly before the incident occurred.
Due to the location of the incident and nature of the injuries the Department of Fisheries believe a great white shark larger than 10 feet (3m) is responsible.
The incident comes two days after shark attack bite victim Ben Gerring succumbed to his injuries. Mr. Gerring was bitten by a great white at Falcon Beach in Perth. Mr. Gerring Was in a coma for several days before passing away on Friday.
There have been a total of thirty-five shark attack bites in 2016. Five of which were fatal, with three occurring in Australia. Eleven total in the US, with nine occurring in Florida. All locations have been marked on the 2016 shark attack bites tracking map.
Update 6/06/16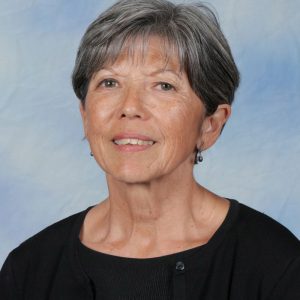 Doreen Collyer husband, David, released a statement:
"Doreen was a beautiful person and everyone loved her. She was a devoted grandmother, mother and loving wife.""Doreen was a beautiful person and everyone loved her. She was a devoted grandmother, mother and loving wife."
"Doreen loved nursing, she was a passionate nurse and she was a fantastic teacher."
"She was a beautiful, wonderful person and she was very good at her job.
"She was loved by everybody and was very caring and loving. She was full of life and very active.
"She touched a lot of lives through her teaching and through her time working on the wards."
"I would like to express my sincere thanks to Doreen's dive buddy, John, the three lads off the other boat, Whitfords Sea Rescue and the ambulance and police crews who did everything they could to try and help my wife and to avoid any further tragedy.''
A gofundme page has been set up in Memory of Mrs. Collyer:https://www.gofundme.com/287phdr8