A diver strongly opposed to shark culling has been killed by a shark in Western Australia.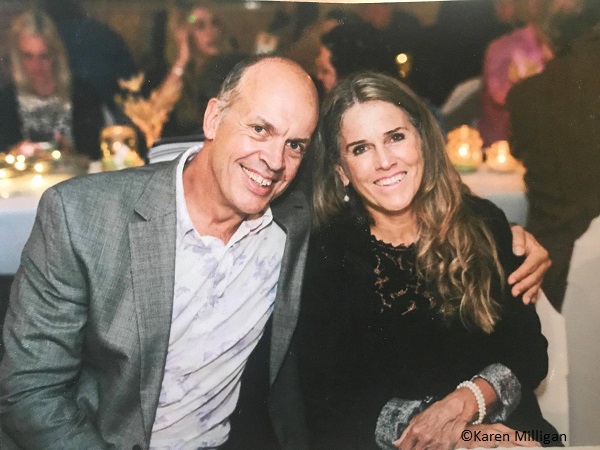 Gary Johnson,57, was diving with Karen Milligan Jan. 5 off Cull Island on the south coast town of Esperance when he was attacked by a shark after entering the water around 1 p.m.  
Milligan called for help, but by the time other boaters arrived in the area, only Johnsons's swim fins and torn wetsuit could be found. She said she and Johnson were both aware of the risks inherent with diving.
Milligan said Johnson loved diving, squash, his work and Esperance, but most of all, he loved his friends and families.
"Gary was my rock. He was a kind, gentle, strong man. He only ever saw the best in people. He will be so truly missed by me, by his family and his friends and the world will be a poorer place without this most beautiful man," Milligan said in a statement.
"He and I were at home in and on the ocean. We would go out diving in our boat whenever we could, most weekends. We took photos, not fish. We were always aware of the risks, and often told each other that if we were attacked by a shark, that would just be unlucky. We were completely against shark culling, and I still am," she wrote.
Shark culling often consists of baiting drum barrels with attached lines and hooks to catch large sharks. Government employees or contractors check the lines, and also determine whether to release or kill a large shark when one is caught.
The program has been controversial because drum lines attract non-target species such as dolphins and other protected species. There also have been concerns with how often the lines are checked, which led to implementing smart drumlines in some area. Smart drumlines send an electronic alert once a fish is hooked, and after notification, a contractor or government official would be able to check the line sooner.
Milligan also said that both her and Johnson believed that overfishing added to the risk of shark attack.
"We have watched with dismay the reduction of fish stocks over the years. We believed that if fish stocks were better protected, then the risk to people in the water would be reduced. Gary's vision was to have a Marine Park in the Esperance area," she said.
The last fatal shark attack in the area occurred in 2017.
Laeticia Brouwer, 17, was surfing with her father when a great white shark severed her left leg at the hip. She was treated on scene but died later at the hospital.
This is the second shark attack bite of 2020 and the first fatal incident of the year.
The location has been marked on the 2020 Shark Attack Map.