Updated May 27 2:38 p.m.
A fatal shark attack has been reported off Maui, Hawaii.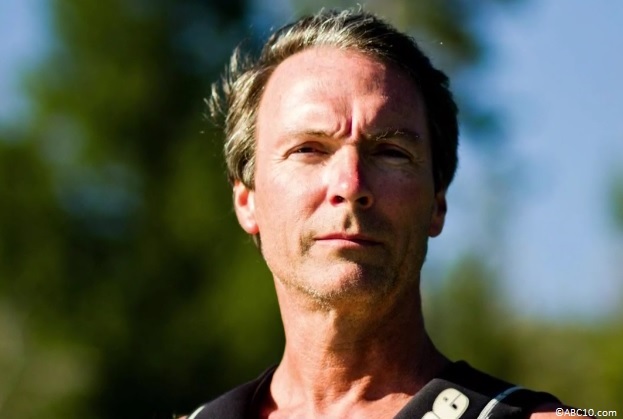 Dr. Thomas Smiley, 65, was swimming 60 yards off shore at Honokowai Point near Ka'anapali Beach Park on May 25. The recently retired California optometrist was an avid scuba diver and frequent visitor to the area.
Initial reports indicate Dr. Smiley was swimming around 9 a.m. in clear 20- to 25-foot deep water when a shark took off his left leg below the knee.
According to a witness, he was grabbed and shaken by the shark for around 10 seconds and left floating face down in the water. After receiving directions from beachgoers, two lifeguards on jet skis began searching for him.
Approximately 8 to 10 minutes later, the lifeguards located the injured man and pulled him aboard a tow-behind sled.  One lifeguard lay on top of Dr. Smiley as the trio sped toward the beach.
Once they were onshore, one lifeguard was seen applying a tourniquet while a second lifeguard, EMS personnel and police assisted. Dr. Smiley died at the scene. Witnesses report that Dr. Smiley was pale and also had skin removed from his wrist.
Smiley leaves behind a wife, three children and six grandchildren.
As per protocol, the beach was closed for 24 hours and visual searches for shark activity were initiated. Police said the incident is being classified as a "fatal miscellaneous accident."
This is the first fatal shark attack in the United States in 2019.
The last fatal attack occurred off Cape Cod last year when Arthur Medici was killed by a great white shark and the last fatal shark attack in Hawaii occurred in Maui in 2015.
This is the seventh shark attack reported in Hawaii this year.
A surfer was knocked off his board by a shark, but was not injured off Diamond Head May 14.
An unidentified woman was bitten on the arm by a shark while on a shark dive May 8.
Kimberly Bishop, 65, was bitten while kayaking off Anaehoomalu Bay April 23 and had a substantial wound to the left leg.
In a rare occurrence two swimmers were bitten by cookiecutter sharks while attempting to swim the channel between O'ahu and Moloka'i.
Eric Schall was bitten March 18 and Isaih Mojica was bitten April 6. Both swimmers were in the deepest part of the channel at night when the small sharks removed oblong pieces of flesh from their bodies.
A surfer was bitten by a tiger shark at Kaua'i, Hanalei Bay, The Bowl Feb. 4.
Michael Bernstone was knocked out of his outrigger by a shark between Anaehoomalu Bay and Kiholo Bay March 26.
As of May 25, 2019, there have been a total of 31 shark attack bites (28 with injury, 8 of which are considered provoked*) publicly reported and verified in 2019.
All locations have been marked on the 2019 Shark Attack Map.
Three fatal**; 16 were reported in the U.S (including one fatal), with 7 occurring in Florida (3 provoked), 7 in Hawaii (1 provoked,1 fatal) and 2 in California (1 no injury). Seven have been reported in Australia, zero fatal. Four unconfirmed bites, worldwide, not included in the total count.
*Provoked defined as spearfishing, feeding sharks, fishing, etc. (listed with green marker).
**not including one possible scavenge