Updated Jan. 10.
The first fatal shark attack of 2021 has been reported in New Zealand.
Kaelah Marlow,19, was off Waihī Beach, in western Bay of Plenty Jan. 7.
Around 5 p.m. Marlow was swimming with friends, when according to a witness, she was pulled out by a rip current.
The rip pulled the visiting Australian just passed the waves beyond the surf lineup. Marlow was there for about 5 minutes and then began screaming.
Lifeguards attempted to launch a boat, but were slowed by the rough waters. After about 10 minutes, they reached Marlow and pulled her to shore. Witness believed she was bitten on at least one of her legs.
Emergency personnel performed CPR on the patient for approximate 20 minutes and administered IV fluids.
Two ambulances and a helicopter were sent to the scene, but they were stood down when the woman was declared dead.
Shark attacks in New Zealand are rare compared to the large number of people in the water each year.
White sharks have been spotted along the coast before and a surfer fought one off last year.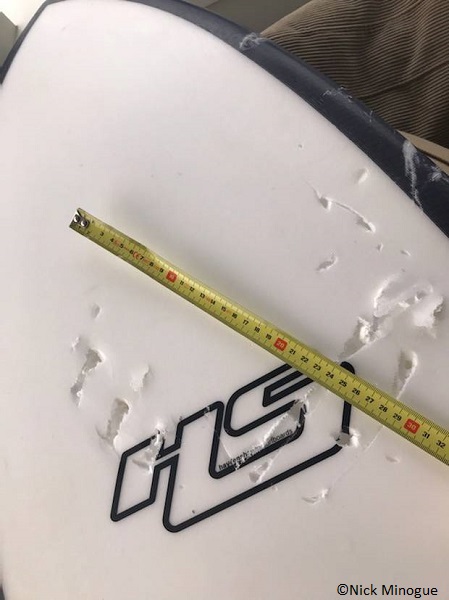 Nick Minogue, 60, was surfing Pauanui Beach Feb. 22, 2020, which is around 20 miles north of Waihī Beach.
Around 11:30 a.m. Minogue was hit on the side by a 9-foot-long shark. The shark grabbed the side of the surfboard as Minogue tried to punch it in the eye. He missed on the first shot, but drew back and threw two more shots landing both in the shark's eye that he said was about 3-knickles wide.
The shark released the board and Minogue paddled back into shore. Thankfully only one of the shark's teeth had penetrated the surfers thick wetsuit and his injury was minor.
Both locations are marked on the 2021 Shark Attack Ma