A fisherman has been bitten by a shark in the Florida Keys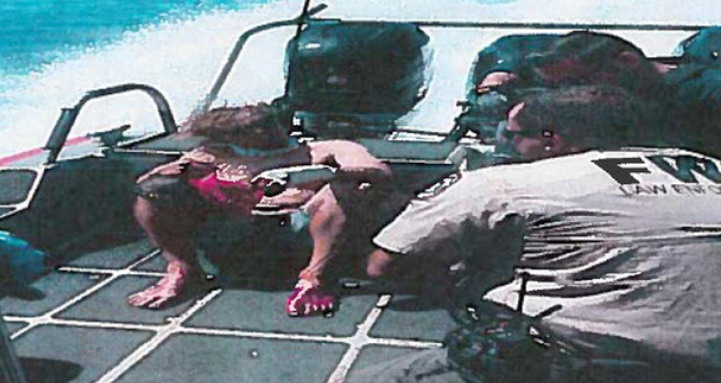 Johnathan Lester had just finished removing a hook from a fish April 7, in Content Keys and then leaned over the side of his boat to put the fish back in the water. As he was moving it back and forth to re-oxygenate its gills, a 5- or 6-foot shark suddenly approached and started biting the fish. Mr. Lester could not move out of the way quickly enough and was bitten on the left hand.
The thirty-four year old was able to drive his vessel to a nearby boater who helped wrap the 1 ½ inch deep wound and contact the Coast Guard.
The U.S. Coast Guard arrived on scene with Officer Kyle Plussa from the Florida Fish and Wildlife Conservation Commission. They were able to transfer Mr. Lester to the Coast Guard patrol boat and transport him back to shore.
Officer Plussa said Lester's wounded hand was much paler that his right and was dark purple and limp.  Mr. Lester had lost a lot of blood which covered his left foot and was experiencing shock.
There is currently no word on what type of shark was involved or on Mr. Lester status
This is the twenty-seventh shark attack bite of 2016, three of which were fatal. Seven have been documented this year in the United States of which five occurred in Florida.
All locations have been marked on the 2016 shark attack bites tracking map.