A fisherman has been bitten by a shark off the coast of Peniche, Portugal.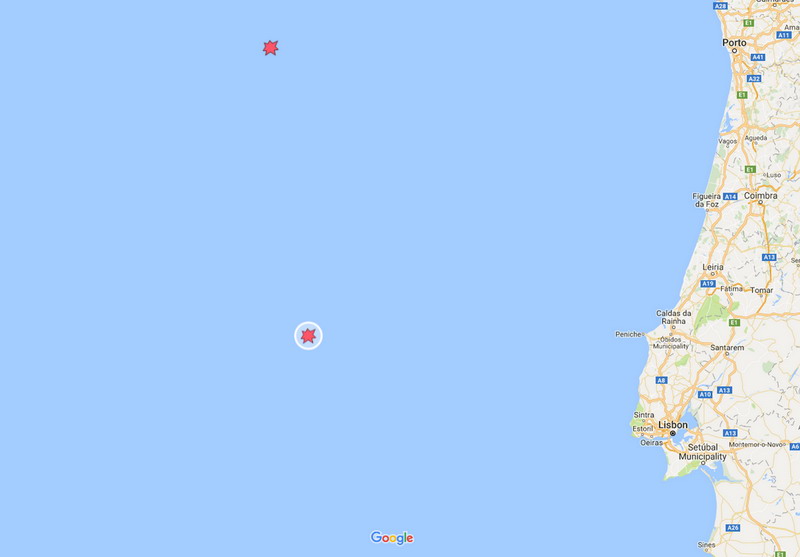 The 55-year-old man was fishing on the vessel Parma, around 93 miles (150km) west of Peniche when he was bitten on the leg.
First aid was administered on the ship and the bleeding controlled. However, the wound was severe enough that immediate medical treatment was needed.
After a distress call was sent, the Coordination Centre for Maritime Search and Rescue of Lisbon was contacted and in conjunction with the National Institute of Medical Emergency and Portuguese Air Force, coordinated to recover the Portuguese national.
An air force helicopter retrieved the unidentified man and delivered him to air base Montijo. He was then transported Hospital of St. Joseph in Lisbon.
His current condition is unknown. In addition the species of shark has not been identified nor how the bite occurred.
In July of this year another fisherman was bitten off the coast of Povoa de Varzim in norther Portugal.  The unidentified man was also bitten on the leg and the wound was quite severe.
There have been a total of sixty-two shark attack bites in 2016. Six of which were fatal. Twenty-eight reported in the US, with eighteen occurring in Florida. Eleven have occurred in Australia, three of which were fatal.
All locations have been marked on the 2016 shark attack bites tracking map.