A Florida shark attack bite survivor shares her story with Tracking Sharks.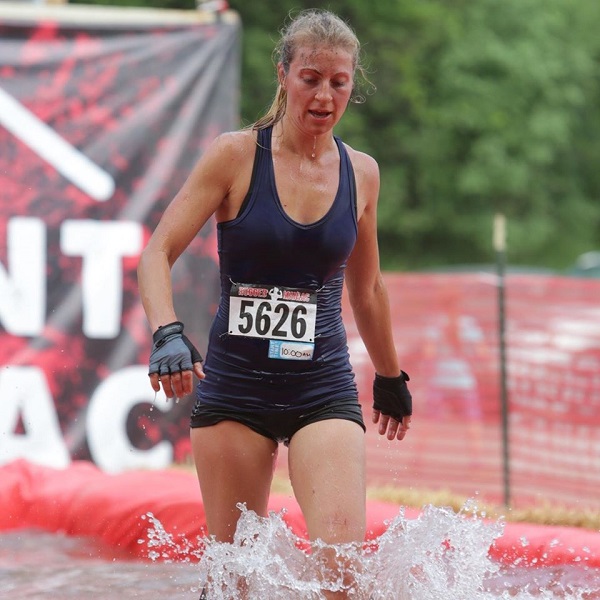 Denise Oosterveld was bitten by a shark April 11 at Ormond Beach, Florida.
She had been paddleboarding and surfing with her sister for 2 hours when she rode a wave into waist-deep water.
Once the wave broke, the 35-year-old woman who was visiting from Canada, went into the water close to the beach.
"I was putting myself back on the board, when the bite happens, was too fast, I was able to put myself back on the board and call my sister for help," she said.
The shark, which may have been a blacktip, bit her twice on the left calf.
"I can see my kids playing on the beach, and I don't want to fall back in the water, my board and the water was covered in blood, when my sister got to me I was already in shock."
"She was on my board holding me and screaming at my husband on the beach, he at the moment didn't understand what's going on," the extreme runner said.
The shark's teeth had torn open two large areas of her calf.
Oosterveld's husband and her two children ran to her aid and helped her out of the water.
She was taken to the local hospital where she required both internal and external stitches to repair the (sensitive photo)two large lacerations.
The bite isn't going to stop the active runner from the water.
"I'll love the water, probably that's not going to stop me, (but) it's the shark territory. I don't blame anyone—just bad luck I guess," she said.
While she may continue going in the water, she did say she will be checking out some shark repellent devices for her board.
This was the sixth shark attack bite reported in Florida during the month of April.
Caitlyn Taylor, 17, was bitten April 2 and had to fight a shark in a rare encounter on the second sand bar in the Panhandle. On April 3, Kody Stephens was bitten on the foot at Daytona Beach about 5 miles south of Ormond Beach. Melanie Lawson received a minor wound to her thigh April 4 after being bitten by a small hammerhead shark.
Two separate shark bite incidents occurred April 10 off Melbourne Beach. Heater Orr was bitten on the hand, and a 10-year-old girl was bitten on the calf.
There have been a total of 33 shark attack bites in 2017, 3 of which were fatal*; 16 were reported in the US, with 14 occurring in Florida and one in Hawaii. Seven occurred in Australia, one of which was fatal.
All locations have been marked on the 2017 shark attack bites tracking map.
*One fatal may be scavenge