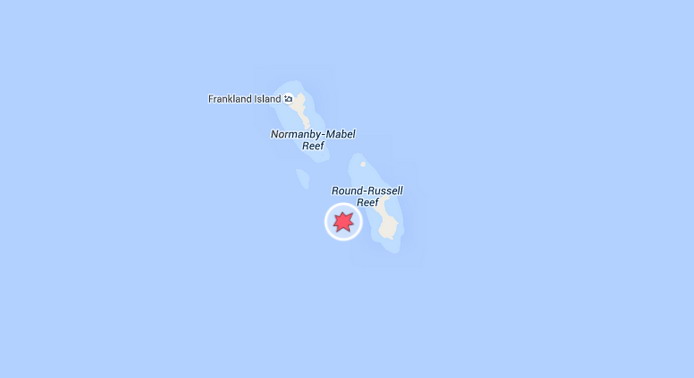 A 7-year-old girl was bitten by a shark in Russell Island in North Queensland, Australia.
She was snorkeling in shallow waters on Saturday afternoon when she was bitten on the leg.
The girl's mother used a satellite phone to call emergency services who dispatched a helicopter.
Warren Painting regional operations supervisor for the Queensland Ambulance Service told The Cairns Post "She felt something and turned around and saw a shark swimming away."
Family members told QG Air helicopter pilot Chris Maehl the shark ""was about three and a half foot long so it's a decent size."
There are 25 species of shark that live in the area, so it would be tough to guess at what type of shark it was.
The location has been marked on the 2015 shark attack bites tracking map.