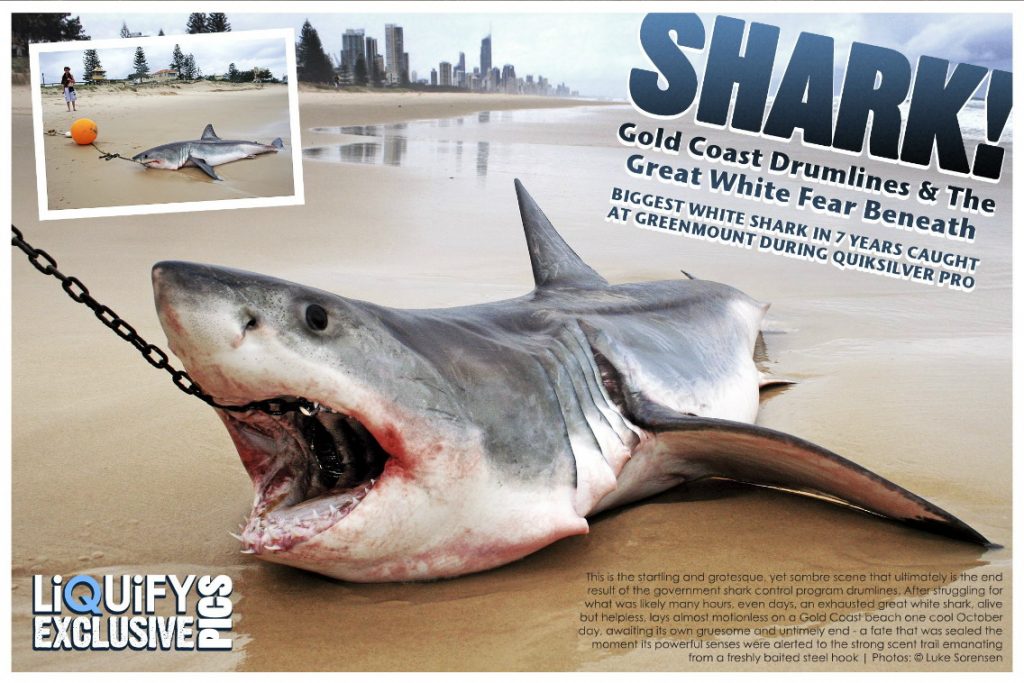 Swimmers are being warned – monsters sharks are coming in to our beaches in significant numbers this year, they're lurking just beyond the breakers, stalking and menacing swimmers and surfers. Some of these man-eaters are known for their attacks on people yet thankfully our last line of defence, the vital shark nets and drumlins, are saving so many people from these prehistoric killers.
Sound familiar? Well it should, we've all been hearing this for years in one form or another, with mainstream media and tabloid newspapers leading the charge to sensationalize and vilify our aquatic apex predators. We've done up our lead page and written the first paragraph here to highlight how far behind the times general perception still is surrounding the topic of sharks and people. A prime example would be the Western Australian governments. They have been out en mass culling tiger and bull sharks in West Oz waters, all because a white shark tragically took a surfers life. That would be not unlike the concept of slaughtering any large cheetahs nearby because a lion attacked someone.
To finish this excellent article head over to LiQUiFy Magazine by clicking:  http://www.liquifymag.com/liquify-mag-issue-2  The digital magazine subscription is completely free and only requires a name and email address.  The article starts on page 22 of issue #2.  No worries on spam either.  I subscribed and it's totally legit.