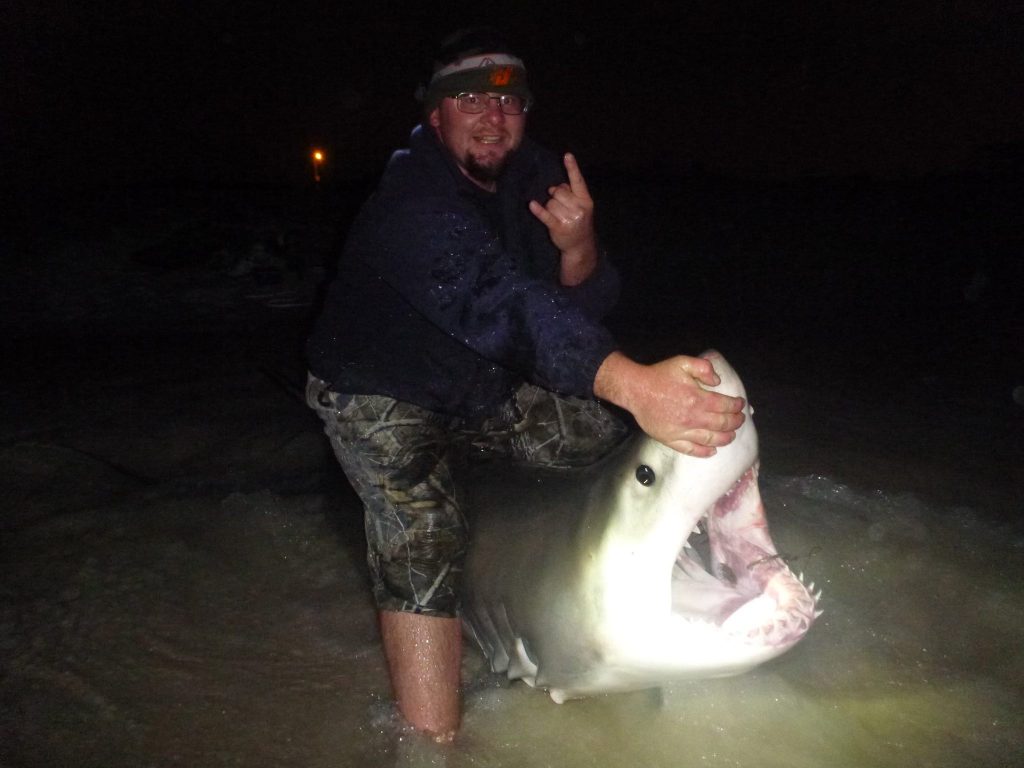 Dark Side Sharkers fishing club reports catching a Great White Shark off Panama City Beach Florida.
Derrick Keeny reeled in the 9 foot shark March 1 after a 45 minute battle.
The shark was 9-foot shark was tagged with as part of the National Oceanic and Atmospheric Administration's (NOAA) Apex Predator Program and released.
Photos of the shark can be seen on the Dark Side Sharkers Facebook page, Twitter, and Instagram at DSSharkers.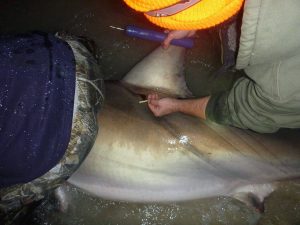 Last year Katherine, a Great White shark tagged by OCEARCH, was tracked in the gulf as she made her way up the pan handle, but she stopped just short of Panama City.
In January of this year, an estimated 10 foot white was filmed biting a boat motor eight miles off the coast of Panama City.
The sharks could be feeding on blue fin tuna as the gulf is their most important spawning site.
Added to the 2015 shark bites attack map under interactions.
Editor's note: This should not turn beach goers from visiting the gulf.  Shark attacks in the gulf are rare.  Last year we tracked a total of 3; one involving a man swimming near fisherman, the second involving a fisherman and the third in a lake near New Orleans(bull shark). All three survived and two of the incidents involved bait in the water.  Often times when fisherman bait sharks, they use kayak to paddle the bait out to deeper waters past the breaking waves.  This way they catch sharks that are two big to make their way to the shallows.