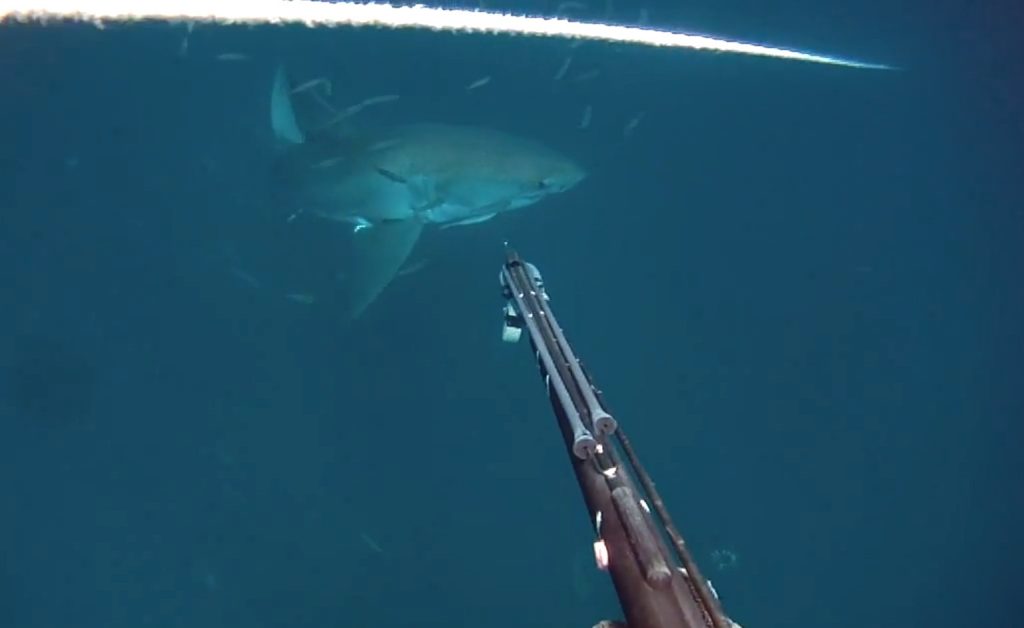 Charter boat captain Grayson Shepard was spearfishing off  St. George Island in the Gulf of Mexico when he ran into a surprise visitor, a great white shark.
Thankfully he had his GoPro on and filmed the awesome encounter.
This was the last dive of the day and one Shepard was doing solo.
He was helping rid the waters of the invasive lionfish and had taken a mangrove snapper when started making his accent from 90 feet down.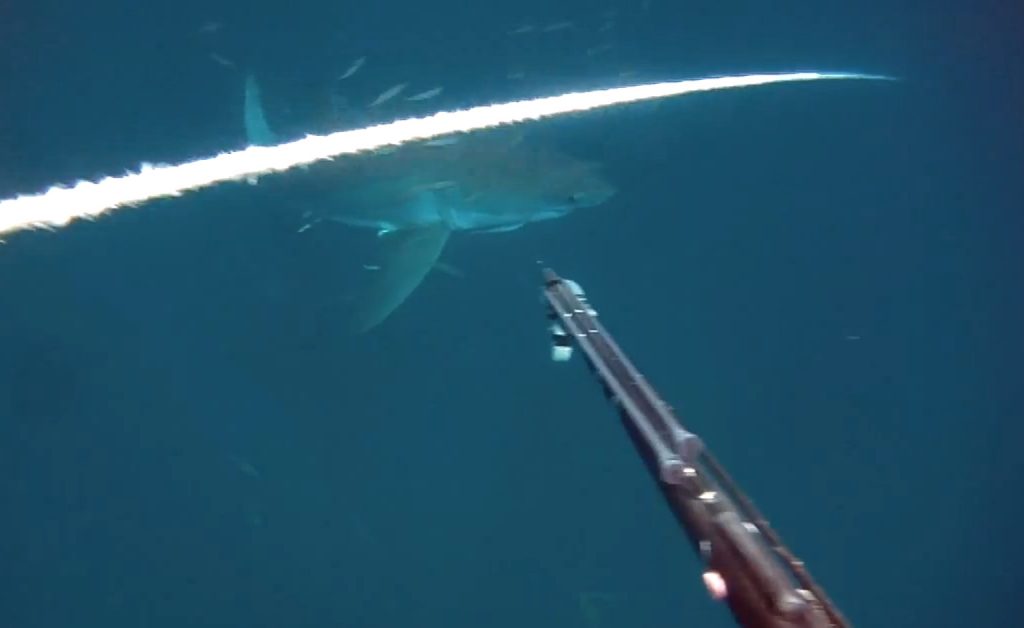 At that depth a safety stop is required to off gas some of the nitrogen absorbed while diving.
As he was holding on to the line a massive shark appeared from the low visibility water.
"He was docile, not aggressive at all," Shepard told the Tallahassee Democrat. "But it's like your worst nightmare. I felt totally helpless.  It was like it saw me before I saw it. That spooked me."
Undeterred he was back spearfishing 6 days later taking first place in the Florida statewide Lionfish roundup.
However he has a new found respect for the waters saying : "I've always felt like I was at the top of the food chain out here, he great white changed all of that and I realized I'm No. 2 on the food chain now when I go diving."

The encounter took place on May 10 and this isn't the first time we have heard of great whites near St. George Island.
Last year great white shark Katharine looked as if she might visit the island and a thresher shark was reported fairly close to the shore.
In addition a great white was caught in Panama City Florida and another nibbled on a boat.
Just last week a spearfisherman filmed a white shark on the other side of Florida.
Could it be the year of white sharks in Florida?