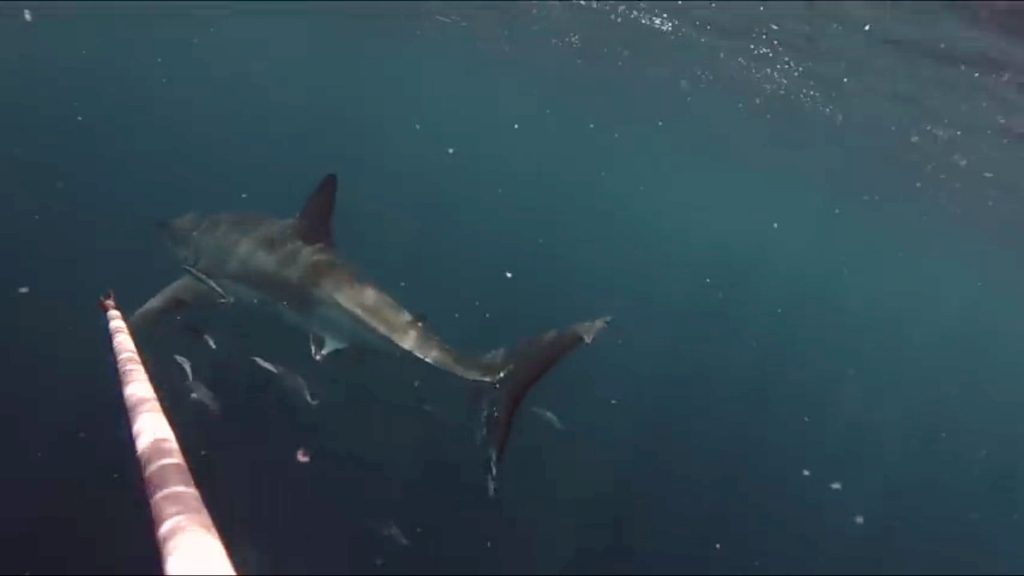 Spearfisherman Zack Spurlock was trying to bag some lionfish off the Florida coast when he got the shock of his life.
A great white shark decided to check him out to see what was going on.
Related: Great White filmed one mile off Jupiter Florida 6/6/15
He was around 25 miles off Port Canaveral in 90feet of water when he saw the shark swimming on the bottom.
It passed him around 3 times and he decided to go up and grab his GoPro.

Once he surfaced and grabbed his camera his friends told him that shark was behind him.
He wrote on YouTube "I proceed to make my way back to the jug on the surface the shark makes a surprise appearance behind me. I would have never seen the shark behind if it wasn't for my friends yelling at me to turn around! The water was crystal clear for here so it's amazing to me how incredible these large creatures are at staying in your blind spot."
He decided to swim back down to follow the shark, but decided it wasn't the best plan of action and high tailed it back to the boat.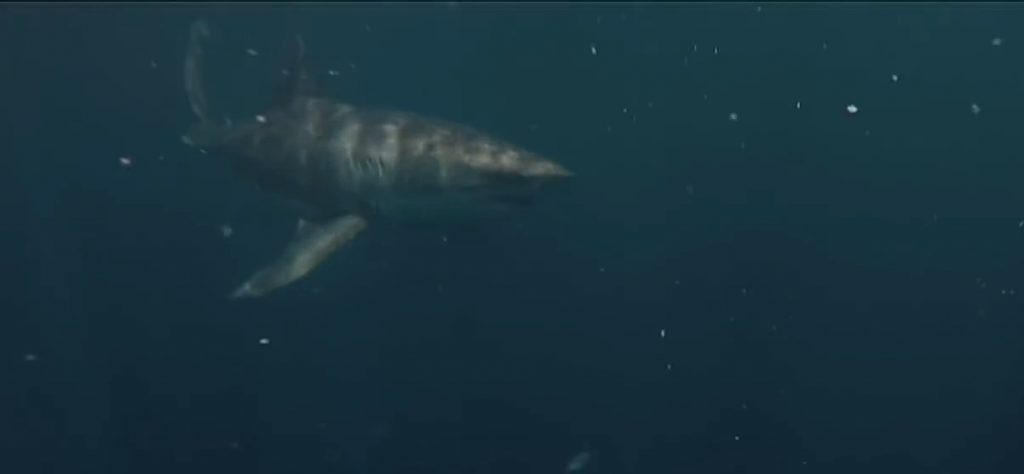 The shark looks like it is around 11 to 12-feet long.
Great whites have been known to visit Florida with one traveling almost all the way up the pan handle and another caught off Panama City Beach.
If you would like to live track great whites and other sharks, check out the links on our Track Sharks page.
The approximate location has been marked under interactions on the 2015 shark bites attack tracking map.
Related: Jaws receives a limited theater release.