I have been tracking Great White Shark Katharine on the OCEARCH shark tracker and realized she has come really close to the shore.
On January 30th, she was extremely close to the Ponte Verda Beach on the Atlantic side of Florida.
The zoomed in photo below so just how close she was at 4:19 am.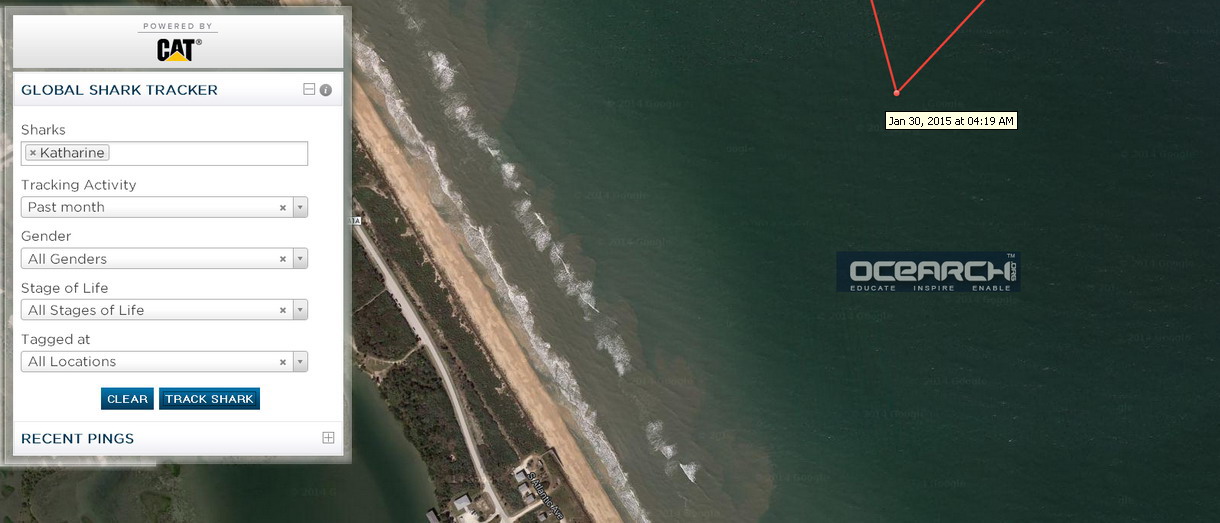 It makes me wonder what she was doing so close to the beach.
Was she after some food or just swimming around checking out the environment?
When she was tagged she weighed in at 2,300lbs and was 14 ft long and at that size, she probably wouldn't be able to get any closer to the shore.
According to Weather Underground the air temperature was dropping by 2 degrees around the time she surfaced on a clear morning.
Then she headed back North pinging near the Florida Georgia line in close proximity to where she had surfaced 13 days before.

Where will she go next, back to the North or down South?  We can both find out using the OCEARCH shark tracker.
It is always a treat to see where sharks go and maybe one day we will have live video feeds….at least I hope so.