A great white shark bit a large piece of a kite surfer's board in Australia.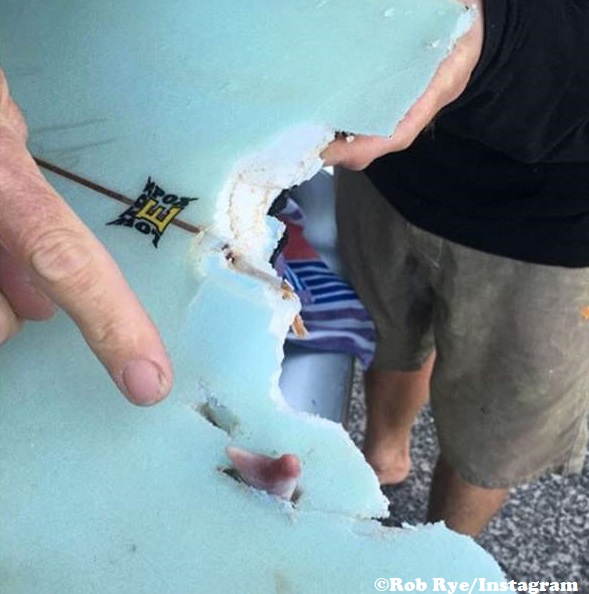 Photos posted on Instagram show the board along with the shark tooth that was pulled from the fiberglass.
"My mate Chris thought he ran over a turtle then realized the back of his board was missing," Roy Rye posted along with the photos on Instagram.
The incident is believed to have occurred June 3 off Flat Rock in Ballina, New South Wales.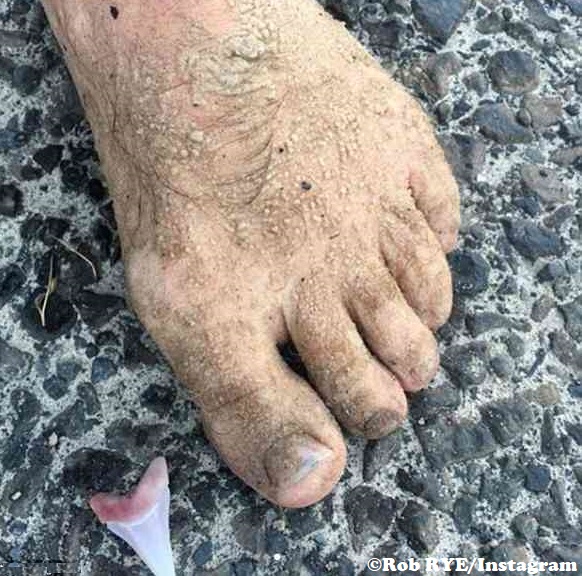 Simon De Marchi of Clean-A-Jaw, a shark jaw preparation and restoration company, identified the tooth as the lower tooth of a juvenile white shark.
On May 8 another surfer's board may have been bitten.
Phillip Woolfe shared photos of a surfer holding a board that appears to have been bitten by a shark.
"Board had possible shark bite out of it this morning at Sharpes Beach about 10:30," he posted to social media, according to the daily newspaper, Northern Star.
"He was waving his board to signal surfers in the water then he walked down to water's edge, Woolfe said. "I didn't get to speak to him but I warned a few people (who were) considering going out."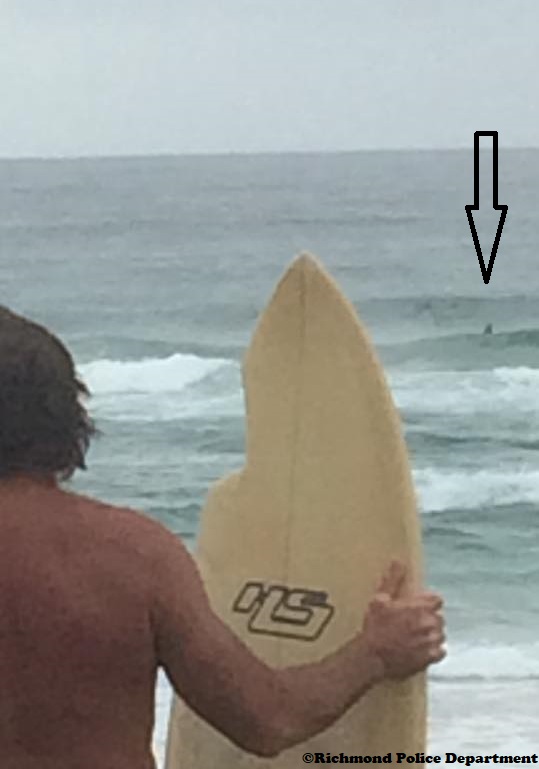 Richmond Police District showed a photo on their page that appears to show a shark fin in the distance.
The information was passed on to the NSW Department of Primary Industries.
There have been a total of 41 shark attack bites (29 with injury, 5 of which are considered provoked*) in 2018. One fatal**; 6 were reported in the U.S., with 3 occurring in Florida and 2 in Hawaii. Fourteen have been reported in Australia, none fatal. Four unconfirmed bites, worldwide, not included in the total count.
All locations have been marked on the 2018 Shark Attack Bites Tracking Map.
*Provoked defined as spearfishing, feeding sharks, fishing, etc. (Listed with green marker.)
**One possible scavenge
Australia Breakdown:
Western Australia: 7 (4 no injury), Fatal: 0, Unconfirmed: 2.
Northern Territory: 0, Fatal: 0, Unconfirmed 0.
Queensland: 2, (2 provoked) Fatal: 0
New South Wales: 4 (2 no injury), Fatal: 0, Unconfirmed 1.
South Australia: 0, Fatal: 0, Unconfirmed 0.
Victoria: 2 (1 no injury), Fatal: 0, Unconfirmed 0.