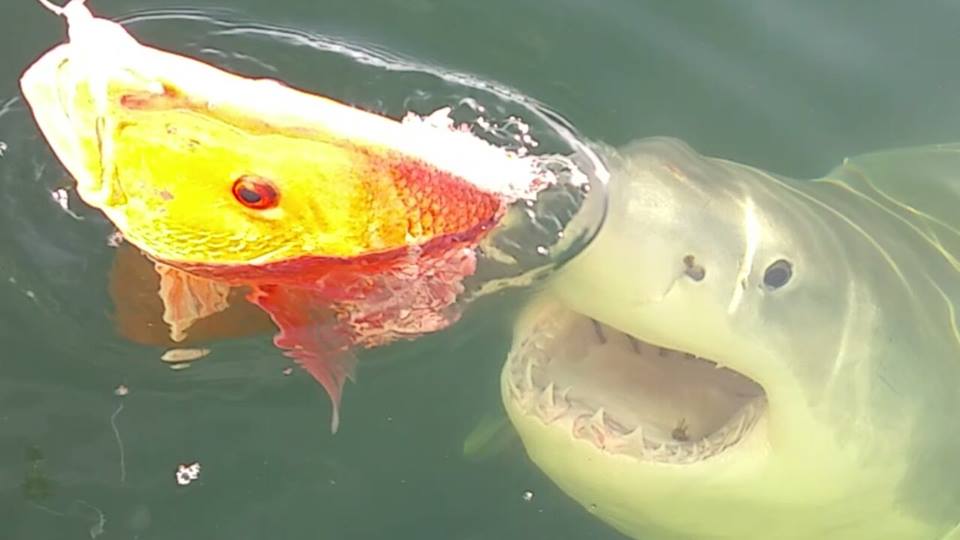 A juvenile great white shark was filmed off Jacksonville Beach, Florida on Saturday.
Captain Chad Starling took a fishing charter out to catch and release red snapper.
The group was quite surprised as it reeled in a 25 pound snapper that had been bitten by a shark.
They were even more surprised when the juvenile white shark popped its head up to eat the rest of the fish.
Great whites are not unheard of off the Florida coast.
Back in October a white was filmed by spearfisherman  Jeff Marinko 
A couple filmed one in June and another one was caught off Panama City Beach.