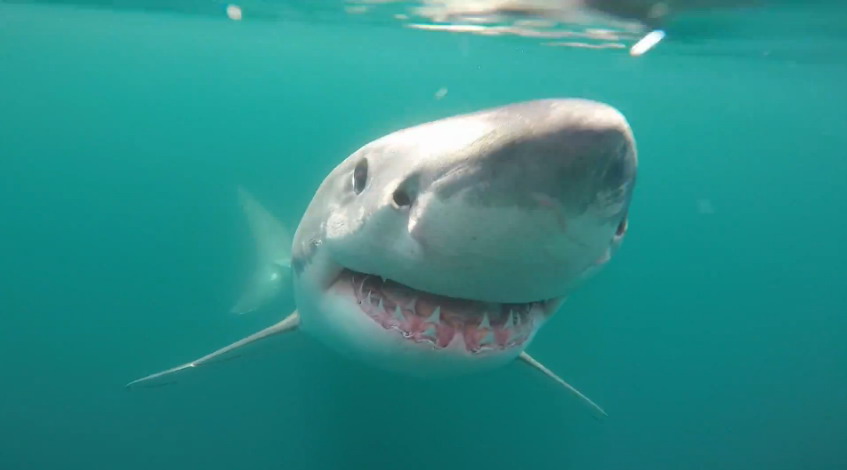 A great white shark has been filmed off the coast of New York munching on a whale carcass (video below).
Michael Maiale was shark fishing with friends about 45 miles south of Long Beach NY when they saw the 40 foot dead whale.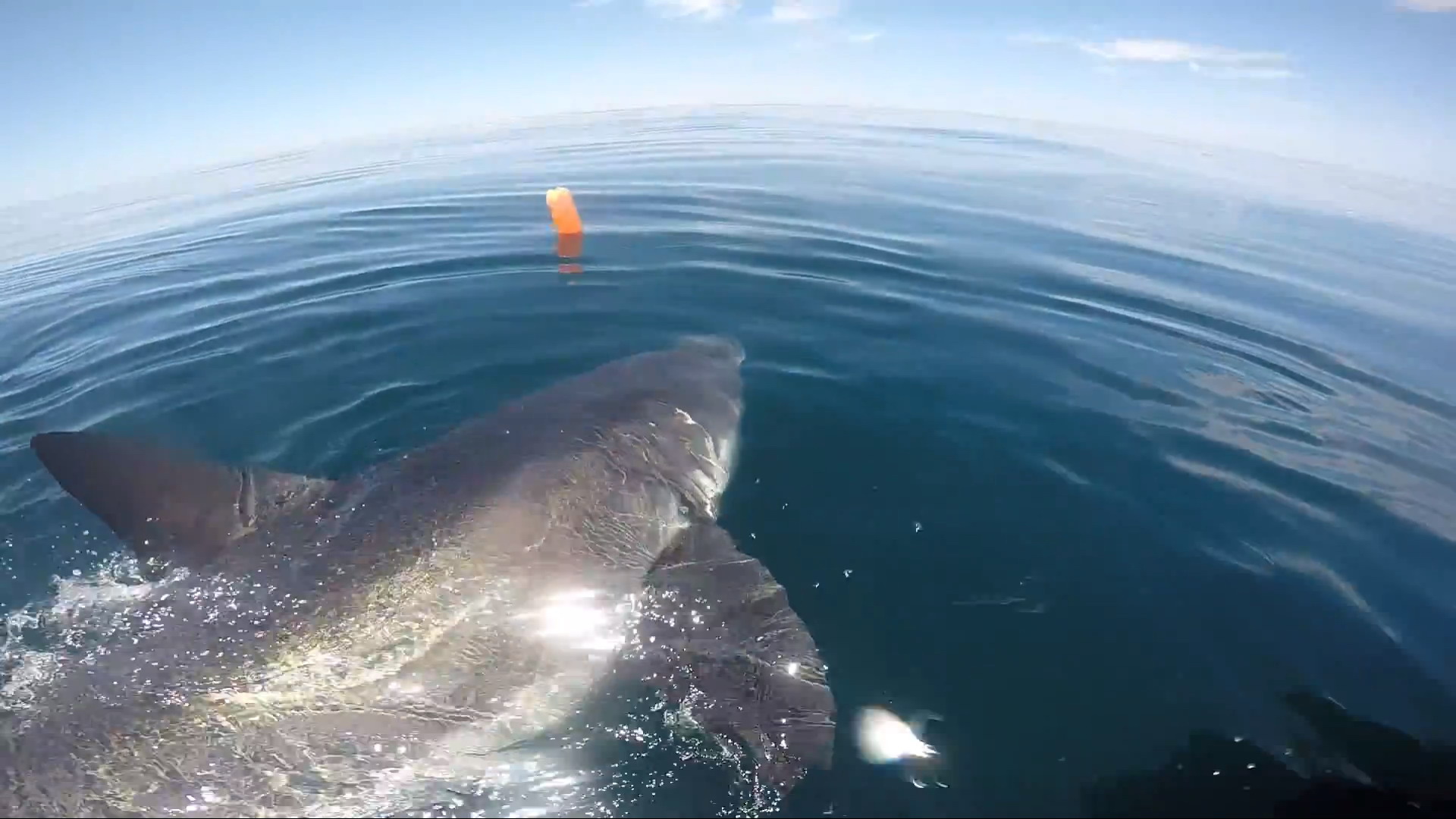 Sharks were already on scene and in the process of cleaning up the waters, including the great white which was as big as 3 or 4 of the other sharks.
The fisherman stayed on scene for around six hours and at one point the great white even bit at the boats motor.
There have already been several examples of white sharks biting motors this year and even one tiger shark did the same.

The approximate location has been marked on the 2015 shark attack bites tracking map under interactions.
Direct video link here.
The video was filmed June 14, 2015.