Ever wonder what its like to swim with a hammerhead shark?
Wonder no more as Andy Casagrande attached a camera to a sharks dorsal fin and shared the footage on YouTube.

One interesting thing I noticed is at the shark seems irritated with the camera around the 1:35 mark and starts to try and knock the camera off.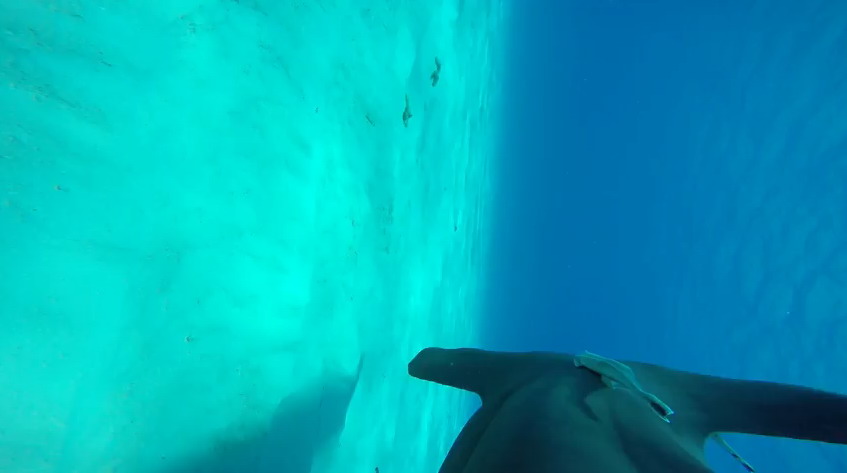 Maybe there is to much drag?
Direct link to the video here