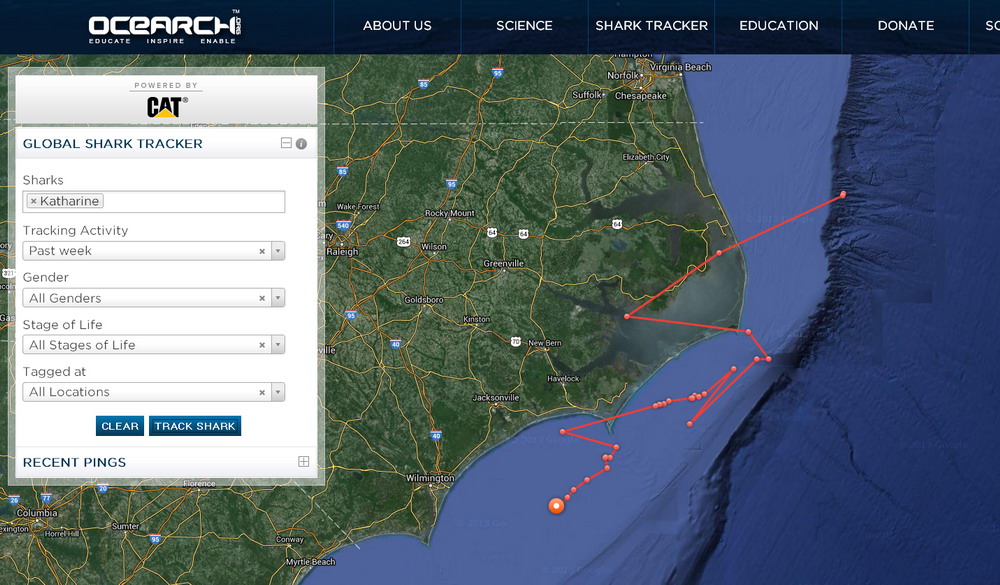 Great white shark Katherine likes the shallows…sometimes.
The massive 14ft beauty was tagged by OCEARCH back in 2013 and has had quite a following.
This weekend she spent 18 hours visiting North Carolina's inshore waters of Pamlico Sound
Which is kind of wild since much of the sound is only around 15ft deep with a maximum of 26ft according to the Charlotte Observer
Weighing a whopping 2,300 pounds she pinged Saturday near the mouth of the Pamlico River
Currently it looks like she will be passing by Myrtle Beach on the way South to Florida.
She was named in honor of Cape Cod Native song writer Katharine Lee Bates, who wrote the song
"America the Beautiful"