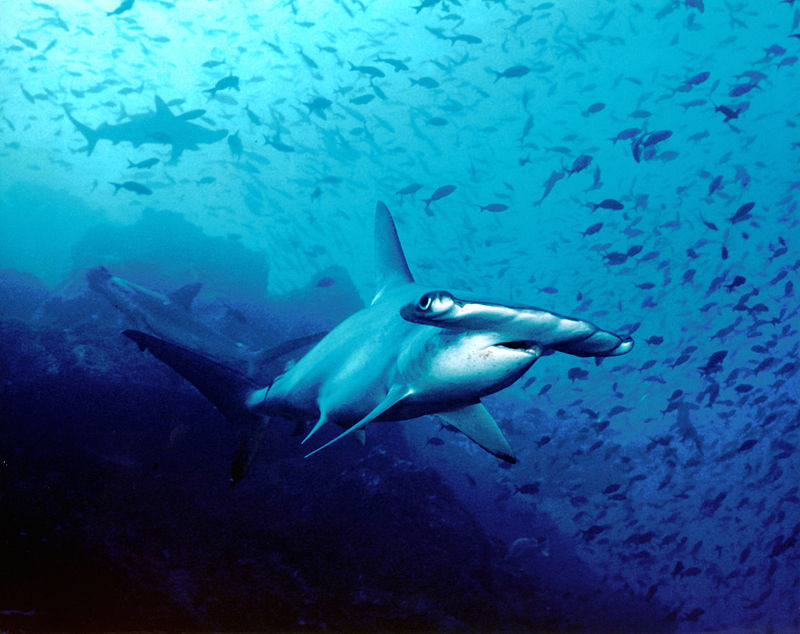 A kayaker has been bitten by a shark in California.
The unknown victim had apparently had their right ankle dangling in the water.
A hammerhead shark bit the person around 2:40 p.m. off the beach from Pacific Coast Highway, between Malibu and Point Mugu.
The victim was taken to the Los Robles Hospital and Medical Center in Thousand Oaks with non-life threatening injuries.
Just last month the beach around La Jolla was closed after hammerheads were filmed swimming around a group of kayakers.
This is the 68th attacks bites of 2015 seven of which were fatal.
In 2013 a man died in Hawaii after he was bitten on the foot while kayak fishing.
The location has been marked on the 2015 shark attack bites tracking map.