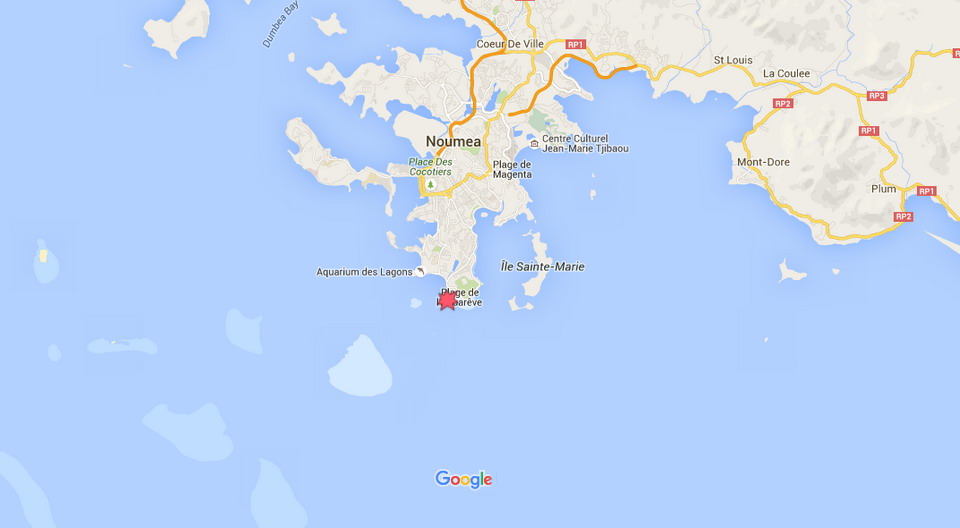 A kite surfer has been bitten by a shark off the coast of Nouméa, New Caledonia.
The unidentified man was apparently sitting on his rig as the shark bit the side of the board.
The shark's bottom jaw hit the bottom of the board and its top teeth went into the man's thigh.
Even though the 21-year-old had several lacerations to his right thigh, he was able to paddle to a nearby reef and then onto the beach.
Emergency personal were called and treated the wound on scene before transferring the man to the Gaston Bourret Hospital.
Thankfully the young man's artery was not severed and the wound was repaired with sixty-four stitches.
The bite wound measured around 16 inches and may have been caused by a tiger shark.
He is expected to make a full recovery.
The incident occurred on February 22, 2016.
The location has been marked on the 2016 shark attack bites tracking map.
In May of 2015, 50 year-old snorkeler Yves Berthelot succumbed to a bull shark bite off Kouare Island, located around 40 miles south east of Nouméa. Mr. Berthelot was snorkeling in the shallow waters when a 10 to 11 ft shark bit his leg, arm and groin.