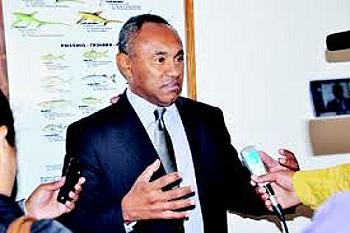 The government of Madagascar with the help of the Wildlife Conservation Society created a shark sanctuary in Antongil Bay to protect 19 shark species.
The sanctuary is home to 19 species of sharks including Zebra sharks and the great hammerhead shark.
A third of the 19 species have become severely threatened by unregulated fishing.
In addition the law grants local communities exclusive use and management rights to fishing areas.
Mr. Sem Ahmad, Minister of Marine Resources and Fisheries said:
"With the support from Wildlife Conservation Society, we chose a participatory and collaborative approach for the development of this law and management plan and we opted for the search for a balance between fishing activities and ecological integrity to ensure rational and sustainable exploitation of fisheries resources".
Read more at the Environment News Service