A man was bitten by a bull shark in Western Australia January 28.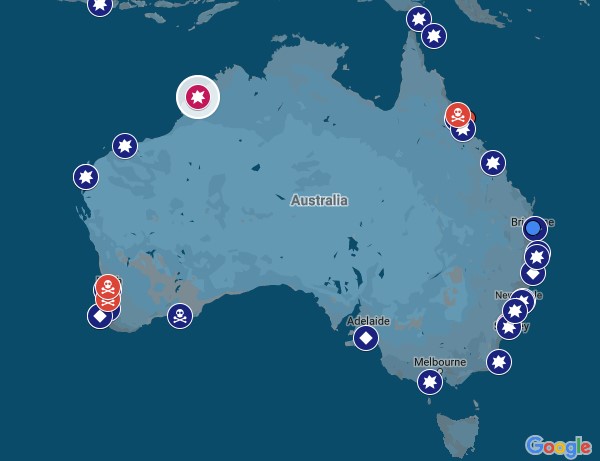 The unidentified man was working on a barramundi fish farm in Cone Bay located in the Buccaneer Archipelago, north of the town of Derby.
Around 8 a.m. the 18-year-old was bitten twice on the leg by a medium-sized bull shark.
The man was taken to a hospital in Derby where doctors treated the wound on his thigh and lower leg.
After receiving initial treatment at the Derby Hospital, the Royal Flying Doctor Service transported the man to Royal Perth Hospital for surgery on his damaged tendons.
Initial reports indicate the man is recovering, and has kept his good humor about the incident.
RELATED: Sperfisherman fights off Bull shark in Australia.
This is the second shark attack bite reported in Western Australia for 2018. A man, only identified as Justin, was surfing before 6 p.m. when a shark took a small chunk from his foot.
Once Justin made it back to the beach, he was treated by an off-duty nurse.
He was then transported to the Margaret River Hospital and was released the following morning. It is believed he was heading to Perth for additional treatment.
The species of shark involved was not been identified, but is thought to have been a wobbegong or small copper shark.
There have been a total of 5 shark attack bites* in 2018, 0 of which were fatal*; 0 were reported in the US, with 0 occurring in Florida and 0 in Hawaii. Three have been reported in Australia, none of which was fatal.
All locations have been marked on the 2018 Shark Attack Bites Tracking Map.
*One with no injury.