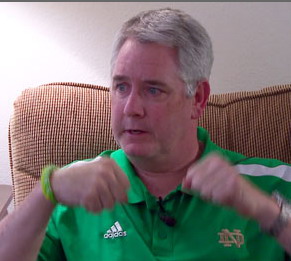 Patrick Thornton was bitten by a 4 to 5 foot shark in Avon, North Carolina.
The 47-year-old man was playing in the knee to waist deep water with his children around 11:40 around a half mile south of the Avon Pier when the incident occurred.
He sustained bites to his lower back and leg and was taken to the hospital with non life threatening injuries.
North Carolina has been experiencing a number of serious shark related incidents in the past month.
On June 14th teens Hunter Treschl and Kiersten Yow both lost arms to shark attacks that occurred on the same stretch of beach only hours apart.
In addition there was a reported bite on an eight year old boy and a boogie boarder was bitten on the foot.
The location has been marked on the 2015 shark attack bites map under bites, but with a question mark as it is unconfirmed.
Updated 7/9/15  Mr. Thornton is currently recovering at home, though is struggling to wall.