A man has been bitten by a Hallandale Beach, Florida.
The 26-year old man was wading in waist deep water August 10, when he felt something grab his foot.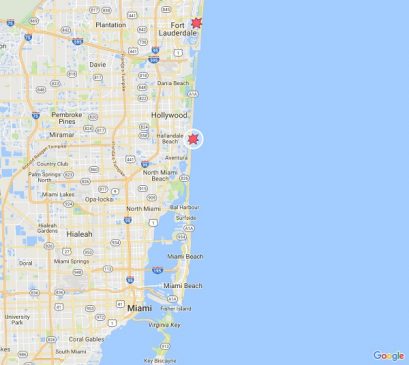 "He started waving his arms and walked out of the water himself. He told the lifeguard 'I have been bitten'. And when the lifeguard looked they could see it was a shark bite and they called the lifeguard station," said city spokesperson Peter Dobens.
The man was transported to the Memorial Regional Hospital in Hollywood and receive treatment for deep lacerations on his foot.
Click to see this and all 2014 shark bites and attacks listed on the original Shark Bites tracking map.