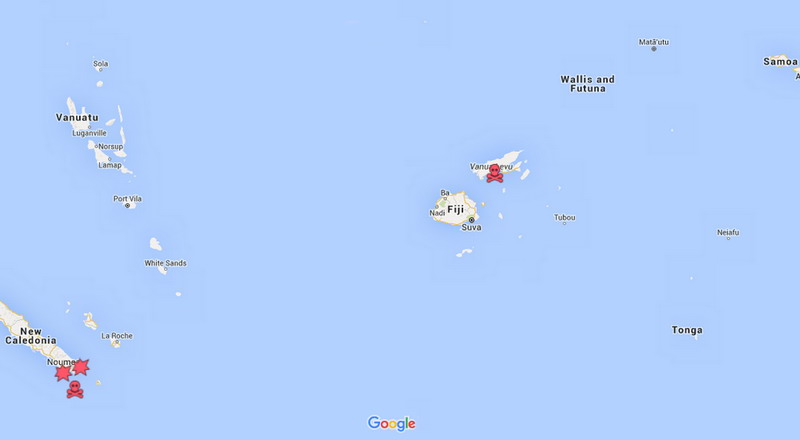 A forty-four-year-old diver has died after being bitten by a shark in Fiji today.
Maika Tabua died near Wailevu West in the Northern Division.
He was from the Naiqaqi village and had been collecting sea cucumbers at the time of the incident.
Mr. Tabua's body was found floating in an upright position near the same reef where he had been collecting the sea cucumbers.
His body was missing the left arm and head.
An autopsy will be performed to determine what species of shark was involved.
Police have warned the public to be mindful of sharks as there may be more present after Cyclone Winston.
This is the second reported shark fatality of 2016.
The first incident occurred on February 20 in Australia, but has not been confirmed.
Both location have been marked on the 2016 shark attack bites tracking map.