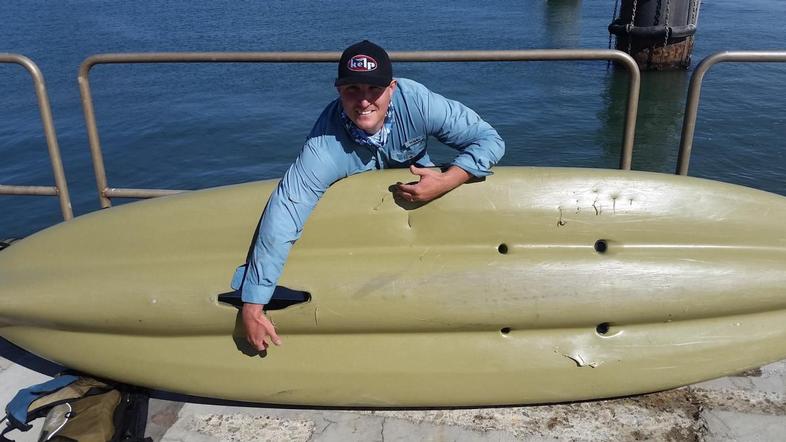 A man was kayaking near Vandenberg Air Force Base Friday when he was knocked out of his kayak by a shark.
Ryan Howell was around five feet away from his two friends when a shark hit the bottom of his kayak knocking the fisherman five to ten feet in the air.
After hitting the water, the kayak came down on top of him.
He told told KSYB "My kayak was sitting sideways in the water at that point and I was pinned on the other side of the kayak."
He was pushed several feet remembers only seeing grey. The incident was fast, he didn't even have time to be scared.
Mr. Howell did not sustain any injures.
This is the second incident in California in the last two days. On Friday a surfer was bitten on the knew by a shark in the same area.
The incident has be marked on the 2014 shark bites/attack map.