A massive bull shark has been caught along Hastings River in New South Wales, Australia.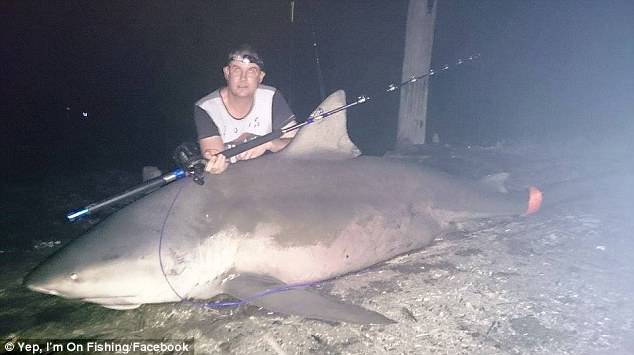 The nearly 10 feet (3m) long shark is estimated to weigh in at over 550 pounds (249 kg).
Fisherman Denis Rivers hooked the female shark last Wednesday night.
Due to the enormous girth, he thinks the shark may have been pregnant and was heading up river to give birth.
Once the shark was pulled into the shallows, Mr. Rivers knew it was much too large to pull out of the water by hand. He told Macquarie Port News "I called my mate Howie Griffin who drove down to where we were and we pulled it out of the river with his car."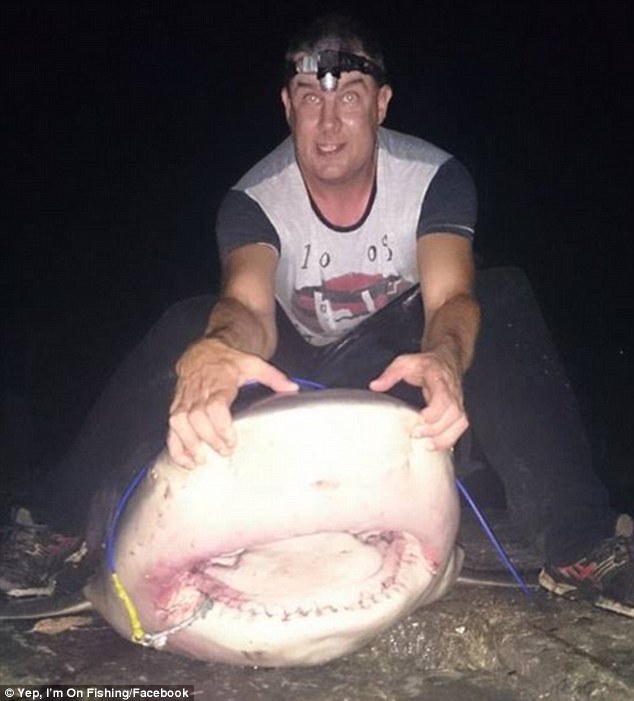 Amazingly enough this is not the biggest shark Mr. Rivers has caught in the river. He said "It's not uncommon, I've caught heaps of sharks in the river – I have hooked fish bigger than this one."
After taking photos the group was able to place the shark back into the water and ensure it swam away under its own power.
Bull sharks can be found in oceans, lakes and rivers including both fresh and saltwater.
In August of 2014 a young man was bitten by a bull shark while swimming in Lake Pontchartrain in the state of Louisianan.
A 5 foot (1m) long bull shark was caught in the same lake in August of 2015 with some fisherman saying its normal to catch sharks in the lake.
Speaking of lakes, Brisbane's Carbrook Golf Club in Queensland, Australia actually had 6 bull sharks that lived in the center of the course.