A 14-foot (4m) great white shark has been caught off the Florida coast.
The massive shark was hooked around 20 miles (32km) east of Port Canaveral on December 19.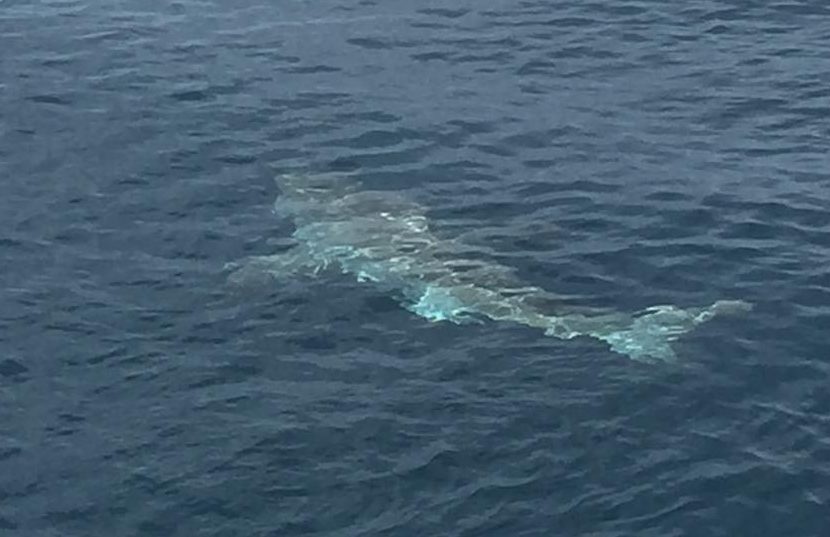 Captain Craig Shaffer of the deep sea fishing boat Canaveral Princess had taken guests to bottom-fish in 100 feet (30m) of water when the shark was hooked.
"We were fishing for snapper and the great white decided to eat my bait," Captain Shaffer told News Channel 8.
The shark broke the line and swam away unharmed, according to a post on Facebook.
The hook was still attached to the shark, but it should dissolve and fall out.
"[They're] made to rust away in like six days . . . gonna be like a toothpick," Shaffer said.
Overall, Shaffer was thrilled by the experience.
"Pretty cool. It's amazing to see something like that, once in a lifetime," he said.
This was not the first time a great white shark was spotted off the Florida coast during 2016.
In May, a 15-foot ( 4.5m) great white was filmed 32 miles off the Ponce Inlet in 120 feet (36.5m) of water.
Another 10- to 12-foot (3-4m) white shark was spotted in the Florida Keys in April. The shark swam around a snorkeling tour group for 30 to 45 minutes in just 15 feet (4.5m) of water.