A minor shark bite has been reported in Hilton Head, South Carolina.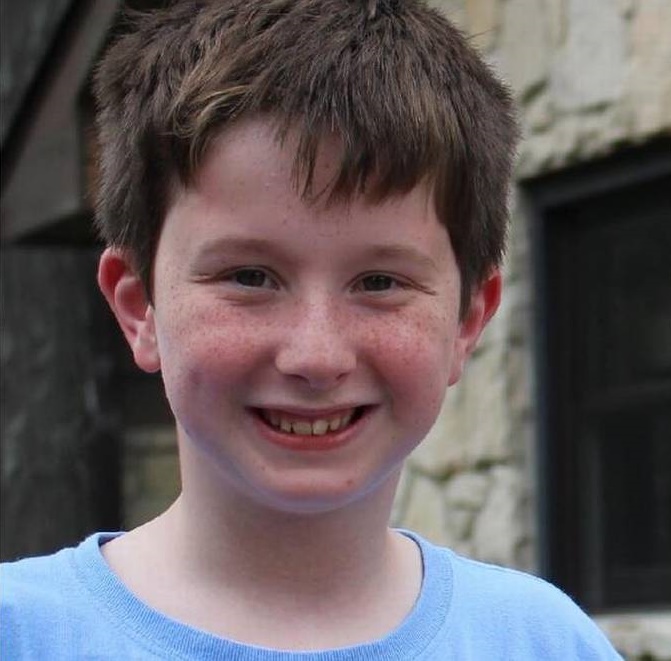 Johnny Simatacolos was swimming in waist deep water on July 29 around 3 p.m. when he felt a sharp pain in his foot.
"I thought something bit me or I stepped on something like a crab," the 10-year-old from from Prospect, Kentucky told The Herald. "I was screaming, a little. It was bleeding badly."
The young man's parents assumed he had stepped on something, and bandaged the wound.
After learning that a shark had been spotted in the area, the family sent photos of the wound to the International Shark Attack File (ISAF).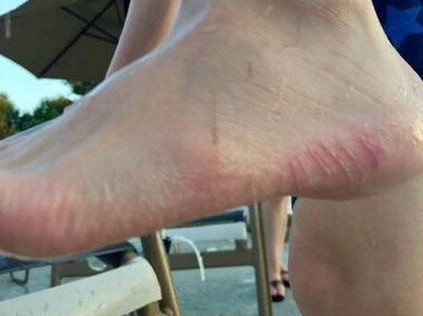 We noticed the parallel cuts on his foot looked like other shark bites, but we weren't sure how to confirm it," Johnny's father Jim said.
Researchers at the ISAF, were able to confirm the bite was from a shark, but were unable to confirm the species.
The two most likely suspects would be the Atlantic sharpnose shark or blacktip shark.
There have been six other shark bites and one injury from sharks reported in South Carolina this year. Two of which occurred in Hilton Head.
Olivia Wallhauser was boogie boarding with her family on South Forest Beach June 21, when a wave lifted her feet off the bottom.
The 16-year-old kicked her legs and ended up hitting a shark in its ribs. The shark grabbed Olivia's right foot and left several puncture wounds.
On June 18, Reagan Readnour was boogie boarding with several family members on Burkes Beach when she was bitten by a shark.
The 14-year-old was in waist-deep water with her feet dangling behind her as she played on her boogie board when a shark grabbed her left thigh and then her left calf.
There have been a total of 66* shark attack bites in 2017, 5 of which were fatal*; 32 were reported in the US, with 21 occurring in Florida** and one in Hawaii.
Nine occurred in Australia, one of which was fatal and one with no injury.
Four unconfirmed worldwide and not included in the total count.
All locations have been marked on the 2017 Sharks Attack Bites Tracking Map.
*Two may be scavenge. **One report may have been outside of Florida waters.