OCEARCH's Expedition Gulf of Mexico just wrapped up and to celebrate they will be participating in a live Tweet Chat tomorrow with Finley the shark. You can tweet your questions now using the #SharksChat
Finely is a 10 ft female tiger shark that was tagged during the Gulf Expedition and can be tracked online right now.  She was tagged on November 10 and weighed 361 pounds. Since her tagging she has traveled 163 miles.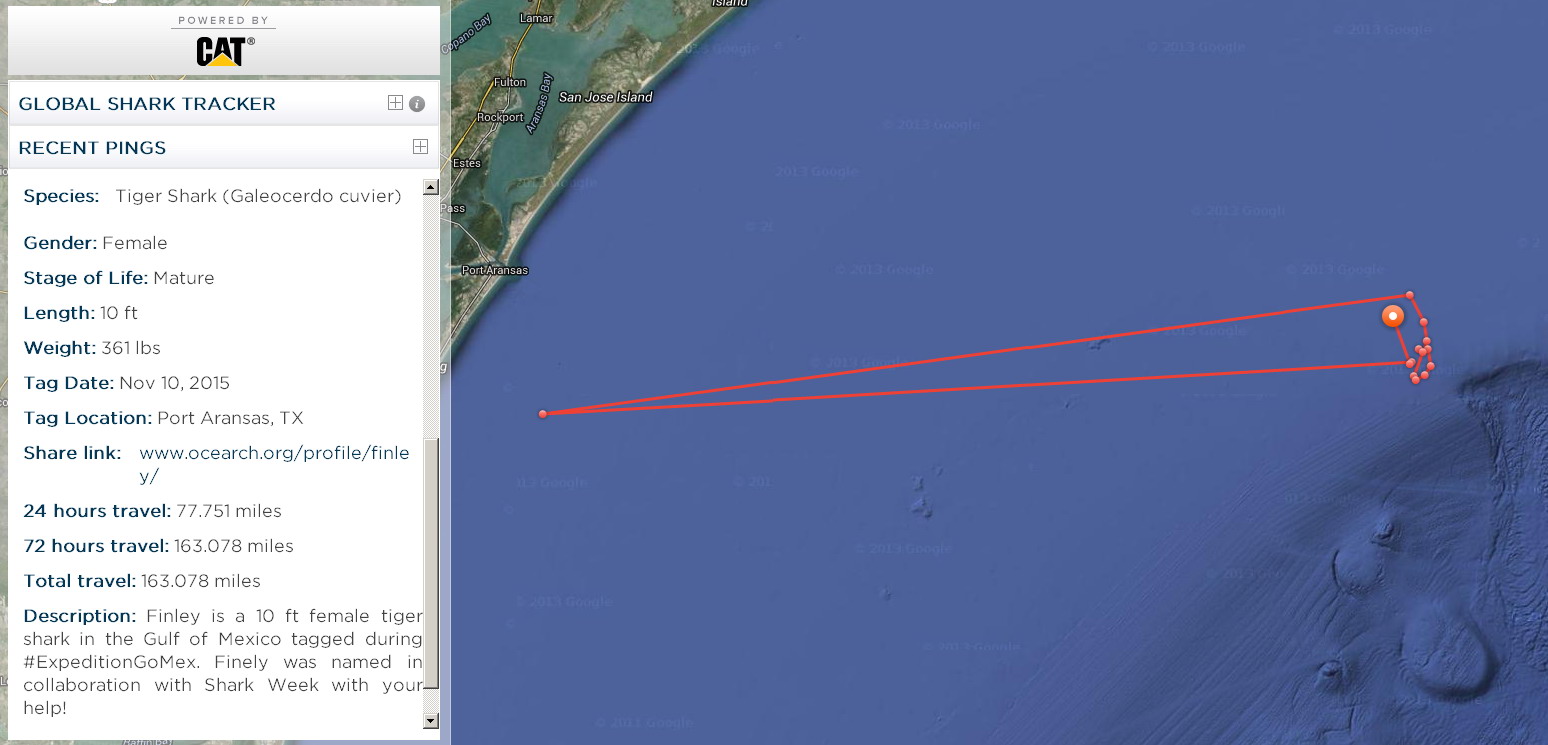 Want to see her being tagged?

Speaking of OCEARCH, I was lucky enough to be welcomed on board their flagship by none other, than expedition leader Chris Fischer.   It was an awesome experience and one I will be sharing with you guys in the near future.  In the mean time be sure to follow Finley, tweet your questions for the #SharksChat and check out my photo from the deck of the M/V OCEARCH.