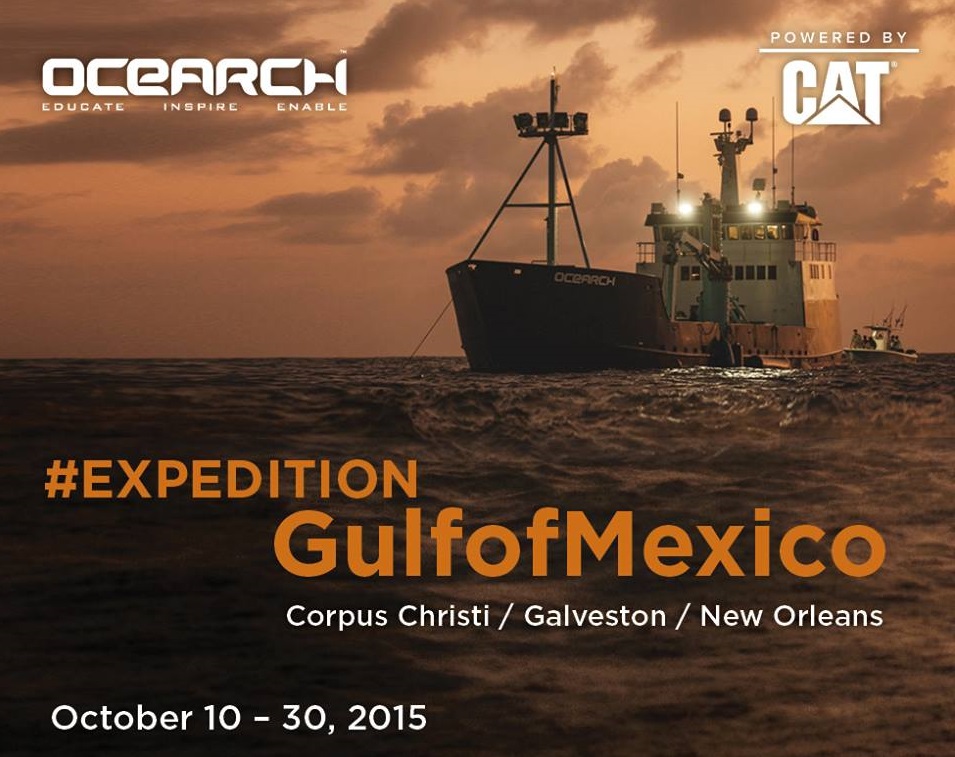 Non-profit organization OCEARCH, has announced an expedition to expand shark research in the Gulf of Mexico. The group has partnered with the Harte Research Institute (HRI) and assembled a multi-institutional science team. Together they plan to obtain data on the health of gulf sharks.
Though they are specifically looking for mako, hammerhead and tiger sharks, they might just run across a great white. Last year great white Katherine was tracked up the coast of Florida, and almost made it to Panama City.
The group will focus on the physiology, health, habitat use, and the tri-national connectivity between the US, Cuba, and Mexico. One of the best parts of the expedition will be the ability to live track sharks.
The expedition starts October 10th and you can keep up to date with the progress (#ExpeditionGoMex) by following OCEARCH on Twitter and Facebook.
In the mean time you can read some of our other articles on OCEARCH and then live track some of their tagged sharks online on Android or Apple.